| | |
| --- | --- |
| Red apron dress and natural linen tunic | 19 |




Bjørgvin is now covered by a white veil of lovely thick snow, which is not all that common since we are located by the coast and more used to clouds and rain than we'd like to admit. I used the opportunity to take a few proper photos of my newest handsewn dresses that I made last year!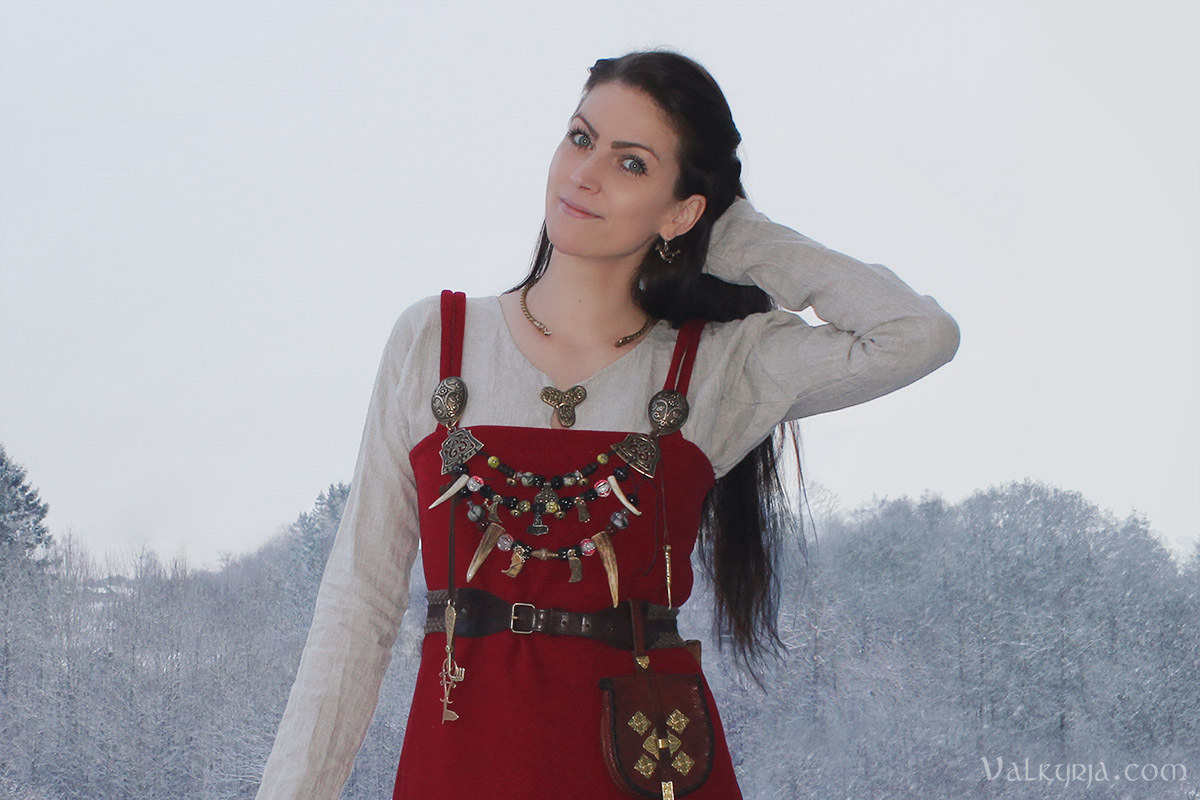 The red woolen apron dress is sewn with wool thread using the same technique as my previous blue one, based on the Heiðabý/Haithabu findings. It consists of three panels (one in the front and two joining at the back), with two darts running down along the back. The darts are decorated with 6-strand braids of red and brown wool. I made this one a bit longer than my previous one, and the backside of the dress reaches down to the ground.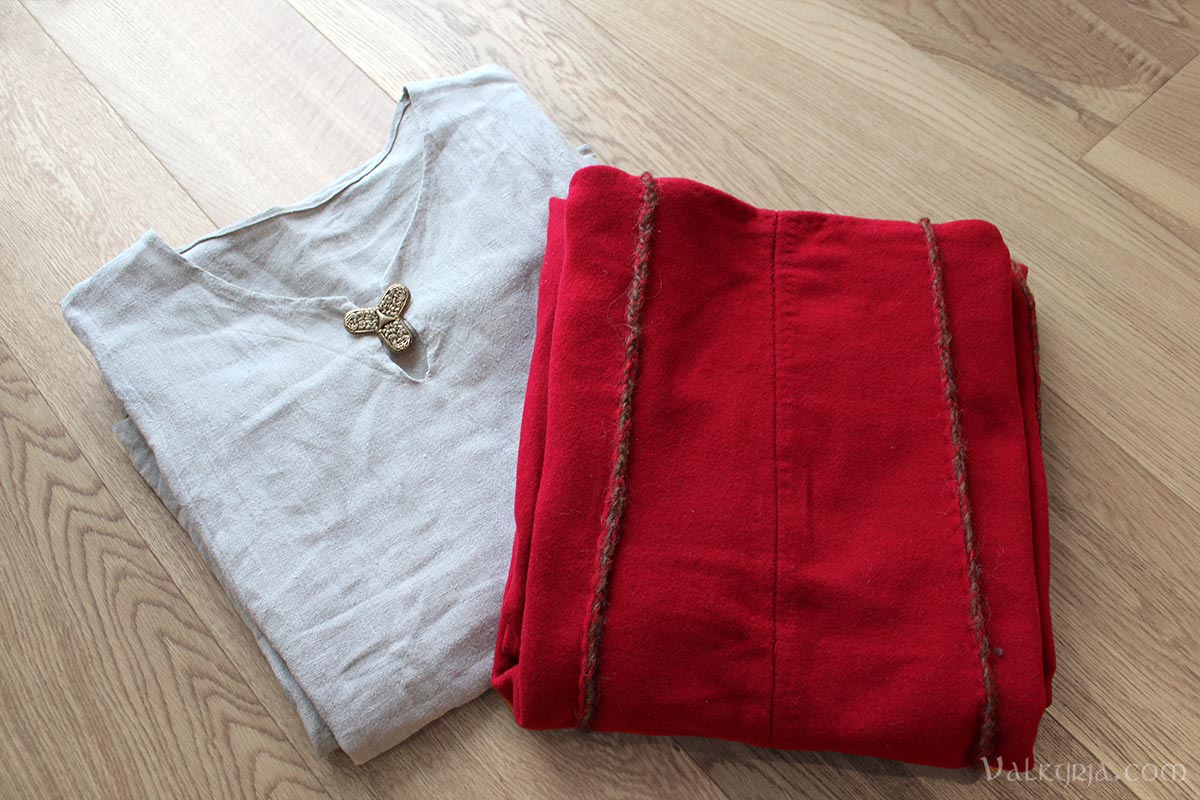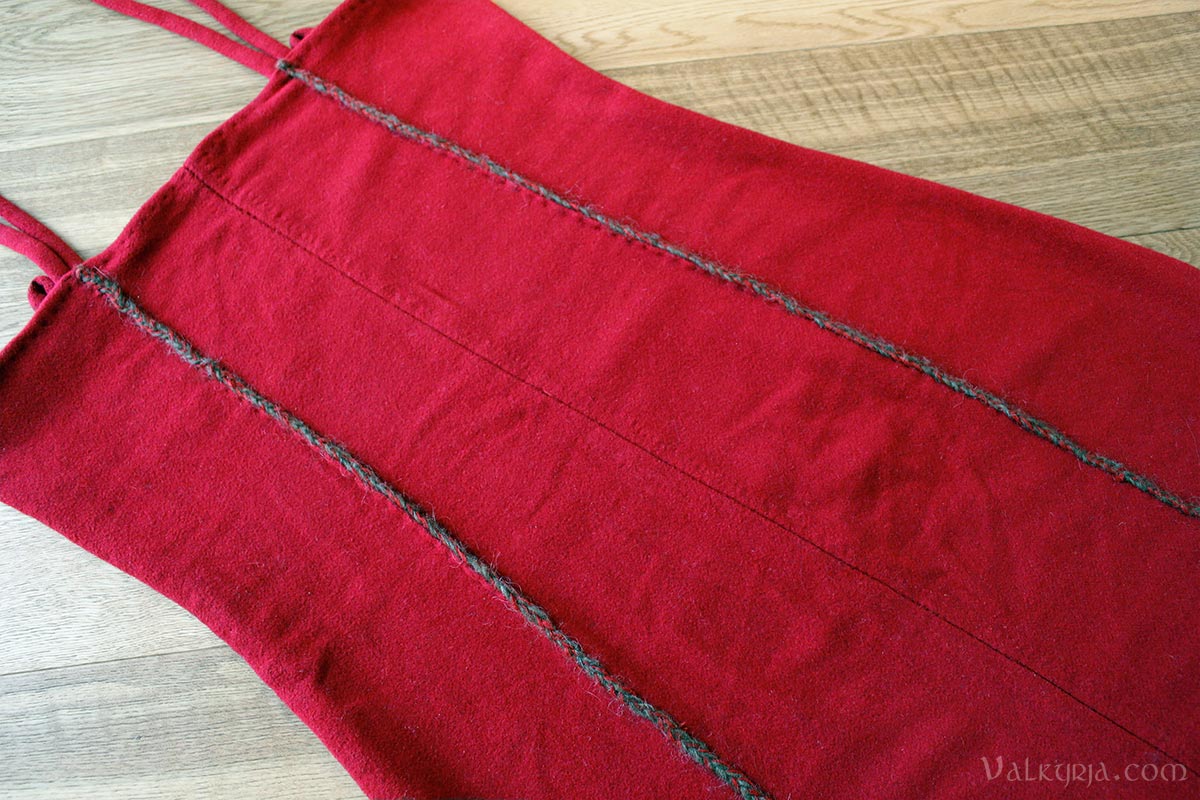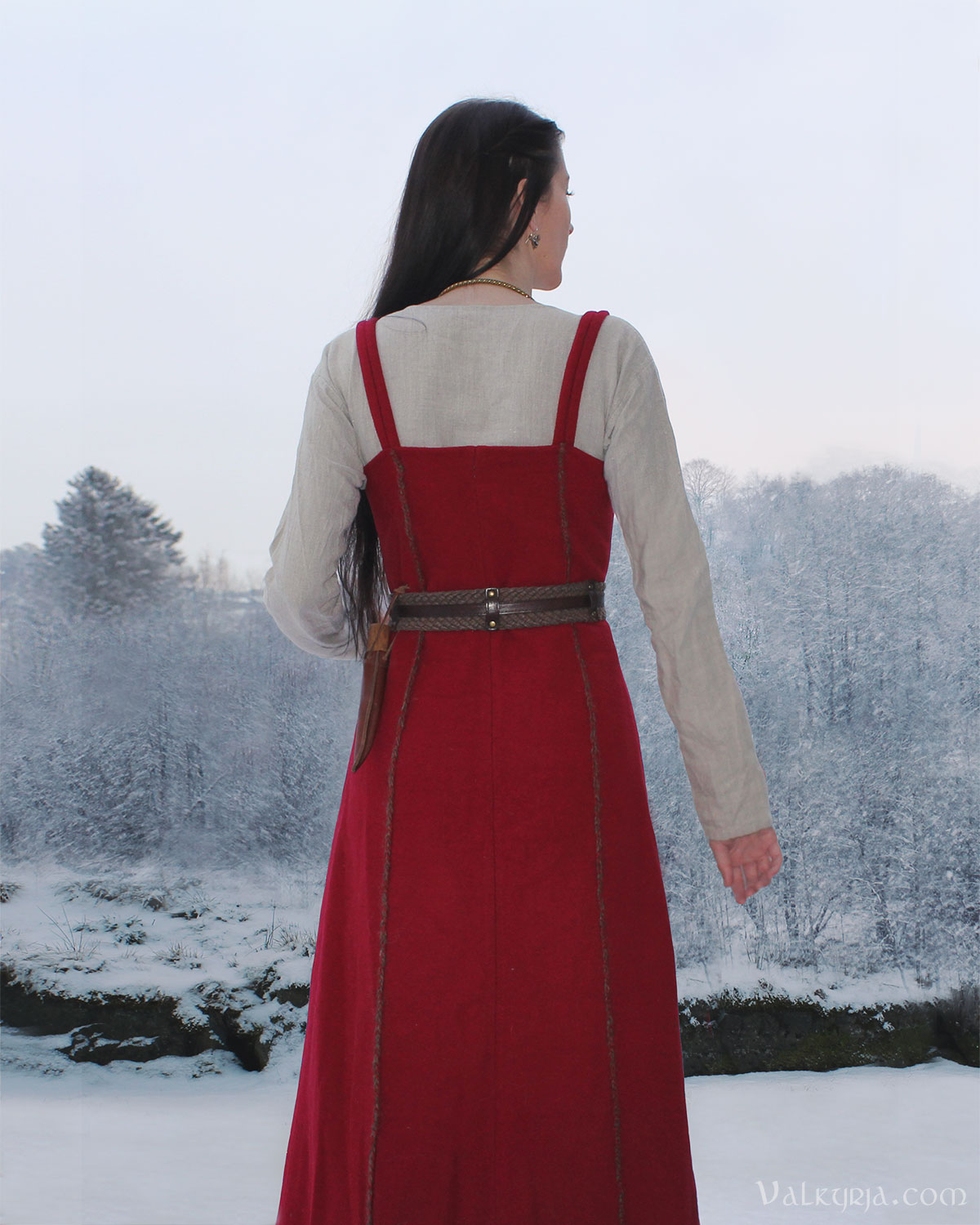 Shoulder loops..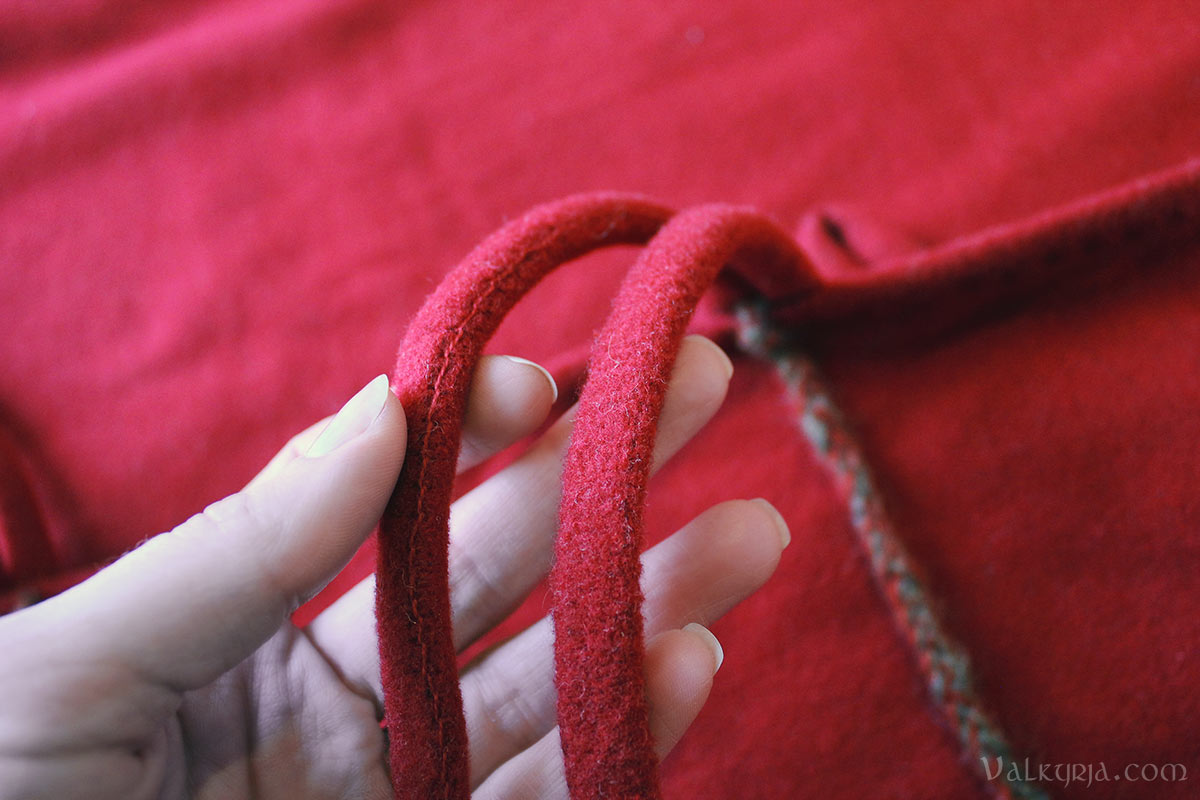 The tunic/underdress is made from natural unbleached linen, and is sewn with extra gores to add width, square underarm gussets, and a keyhole neckline. The design is based on fragments from Birka, Norway.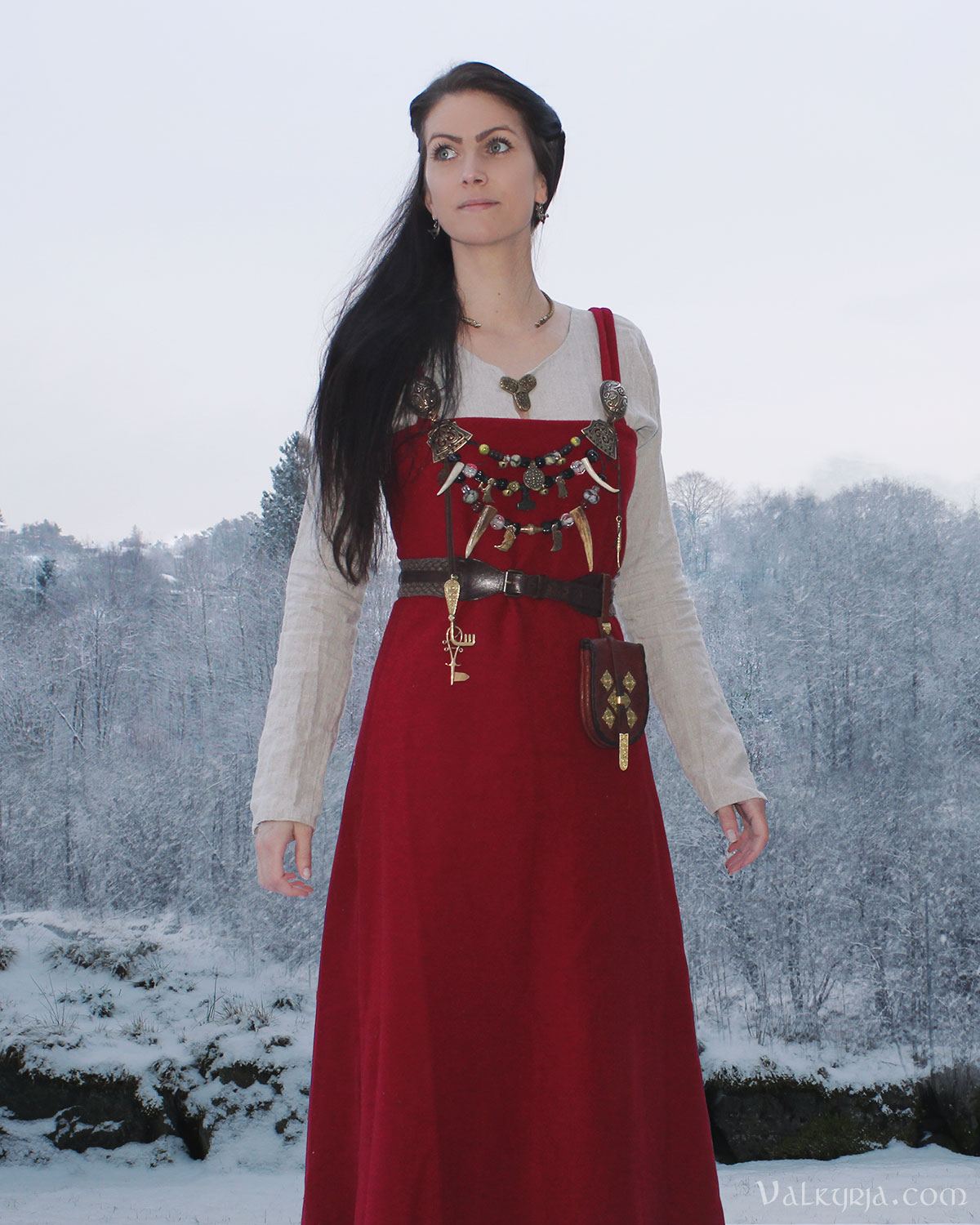 Now it's time to pack some warmer clothes, needlebound hats and mittens, as we will be spending the evening outside in the woods with friends, with cured meats, mead and warm mulled wine around the fire! It's been a long time, and I cannot wait. ^^

I hope you have a wonderful weekend!



Music: Wardruna - Algir-Tognatale


# Comments