| | |
| --- | --- |
| The Viking Ship Museum at Bygdøy | 28 |




This week I travelled to the east of Norway with a couple of my friends to our capital Oslo. We were mainly there for ArtheCon, the very first Tolkien-con in Norway, but I also really wanted to visit a museum that I haven't been to since I was a child, the Viking Skip Museum at the Museum of Cultural History in Bygdøy.

The museum houses three Viking ships excavated from burial mounds, and a large amount of grave goods. It is most famous for the completely whole Oseberg ship, which is the largest known ship burial in the world and is often deemed to be the finest finding from the Viking Age. You might also recognize it from my header for this website!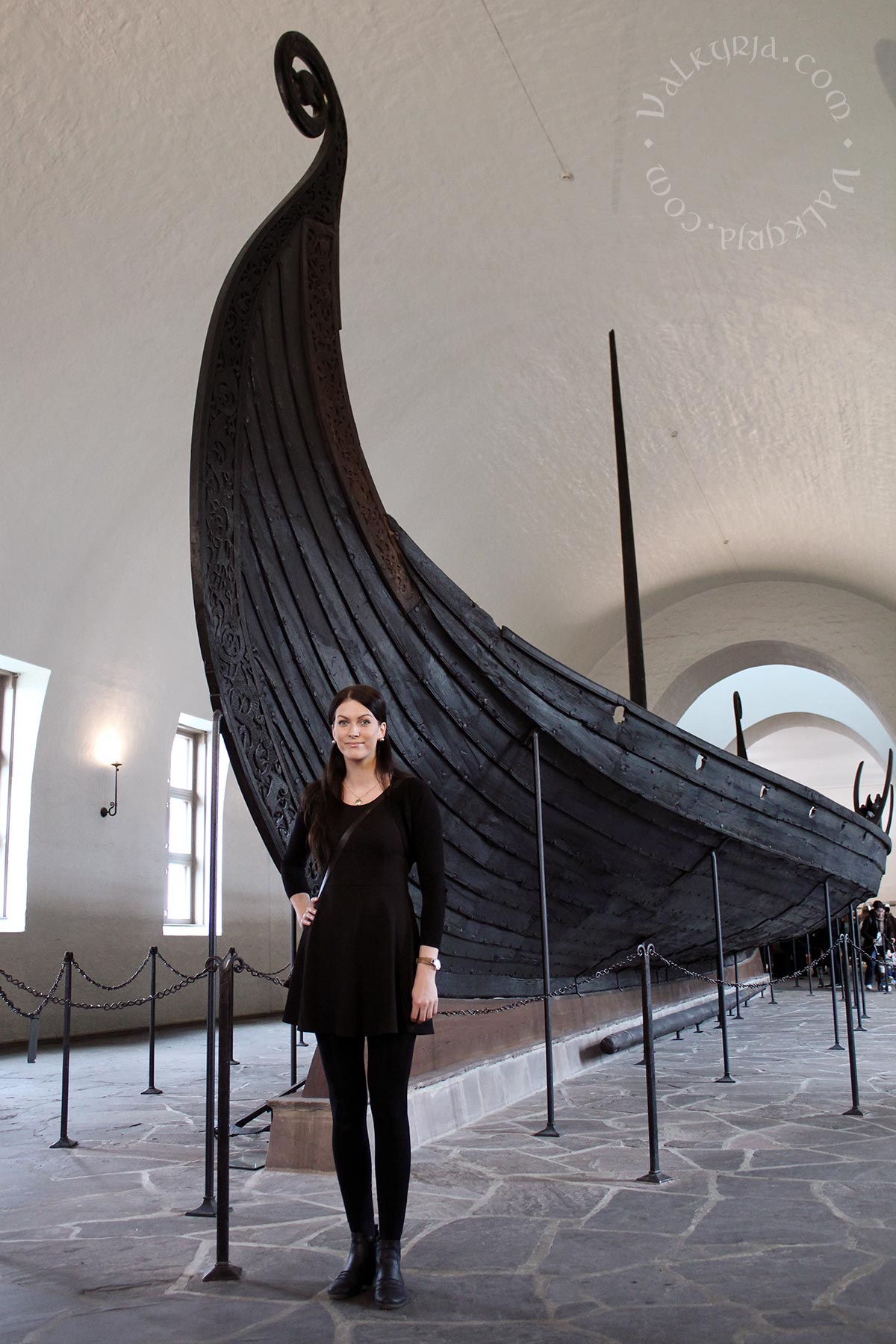 And needless to say, I went berserk with my camera, humming in excitement. I had managed to leave my zoom-lens behind, but I got a fair amount of shots of details and things I would like to share with you nevertheless.



~


The Oseberg ship grave contained remains of two women, both around 153 cm tall. The younger was about 50 years old, with teeth indicating that she had been eating food of high quality. She had a broken collar bone, but unknown reason for death. The older woman was 70-80 years old, an unusually high age to achieve in her time. She had several health problems, including arthritis and compression injuries in her spine which would make her walk crookedly and having trouble turning her head. She had cancer that had spread to her bones, and I've seen from other sources that she was found with a small leather bag of cannabis seeds in her pocket, possibly used for pain-relief. The identity of the Oseberg-women remains a mystery. The burial indicates that they would certainly have had an important and powerful position in their time, and may have been religious or political leaders. Whether they were of equal stature or whether one was sacrificed to follow the other to the afterlife, is unknown.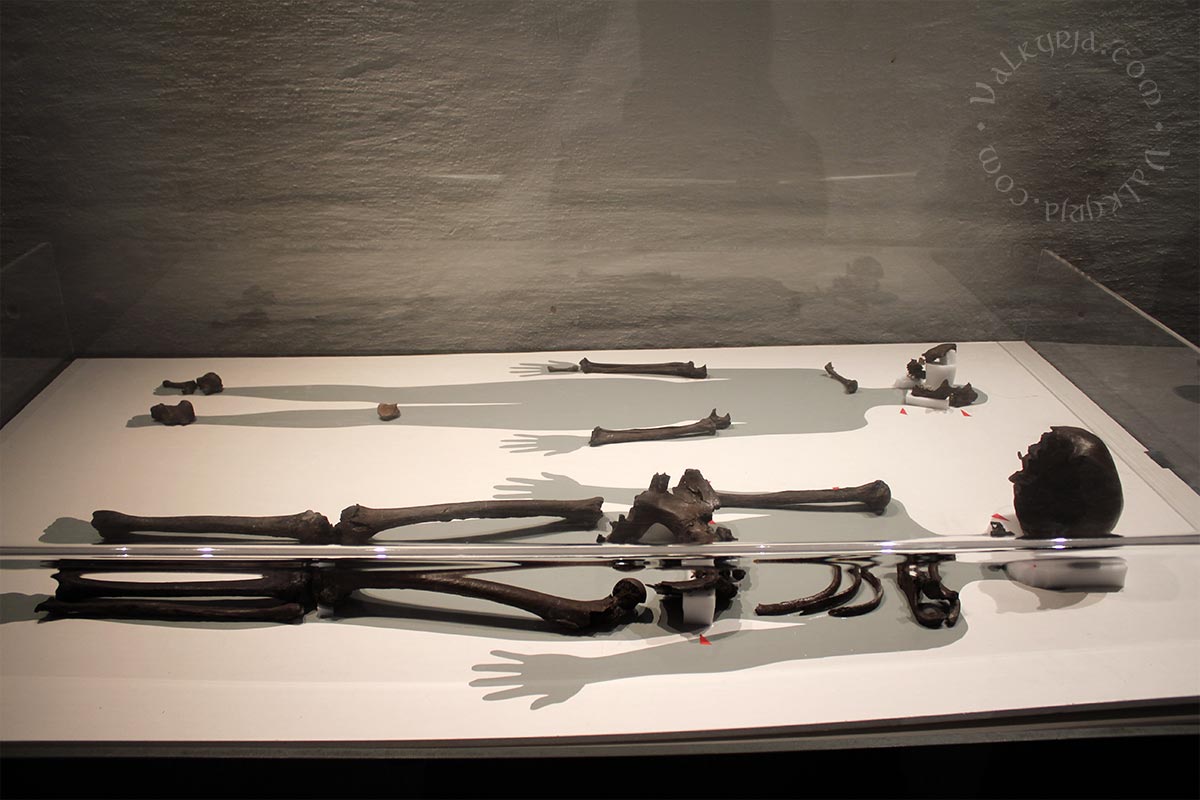 Three highly decorated sleds were found aboard the Oseberg ship, with corner posts decorated with animal heads, various animal forms and geometrical patterns, representing the work of several woodcarvers. The sleds were decorated with nails of tinned iron, brass and silver, and parts of the pattern and decor was painted with red, grey and brown. The sleds had been in regular use, and spare runners had also been added to the grave.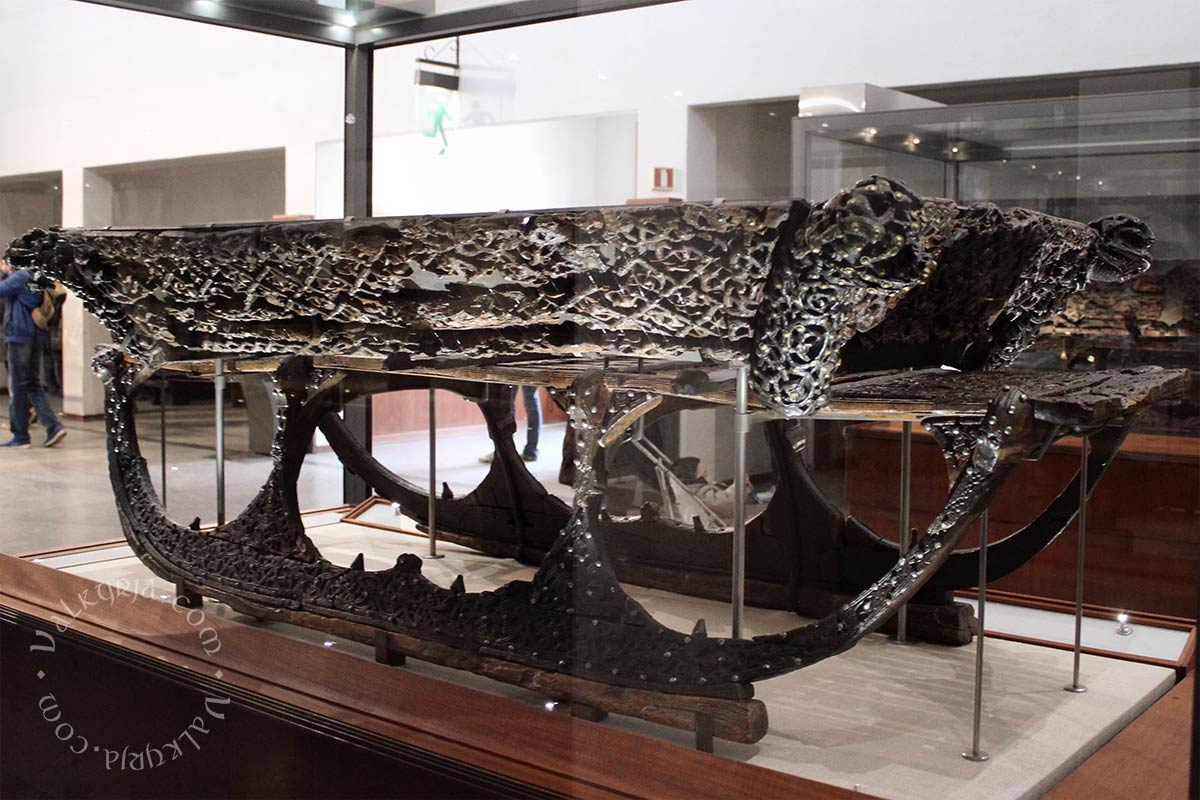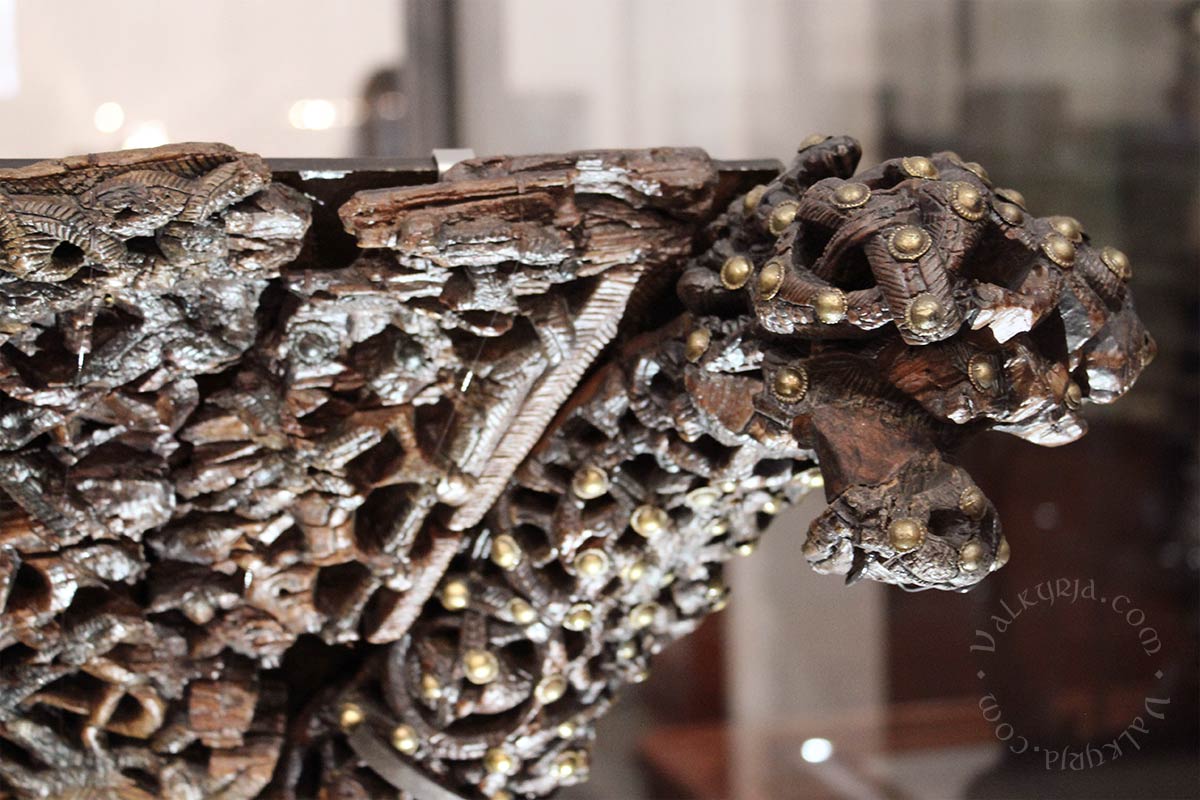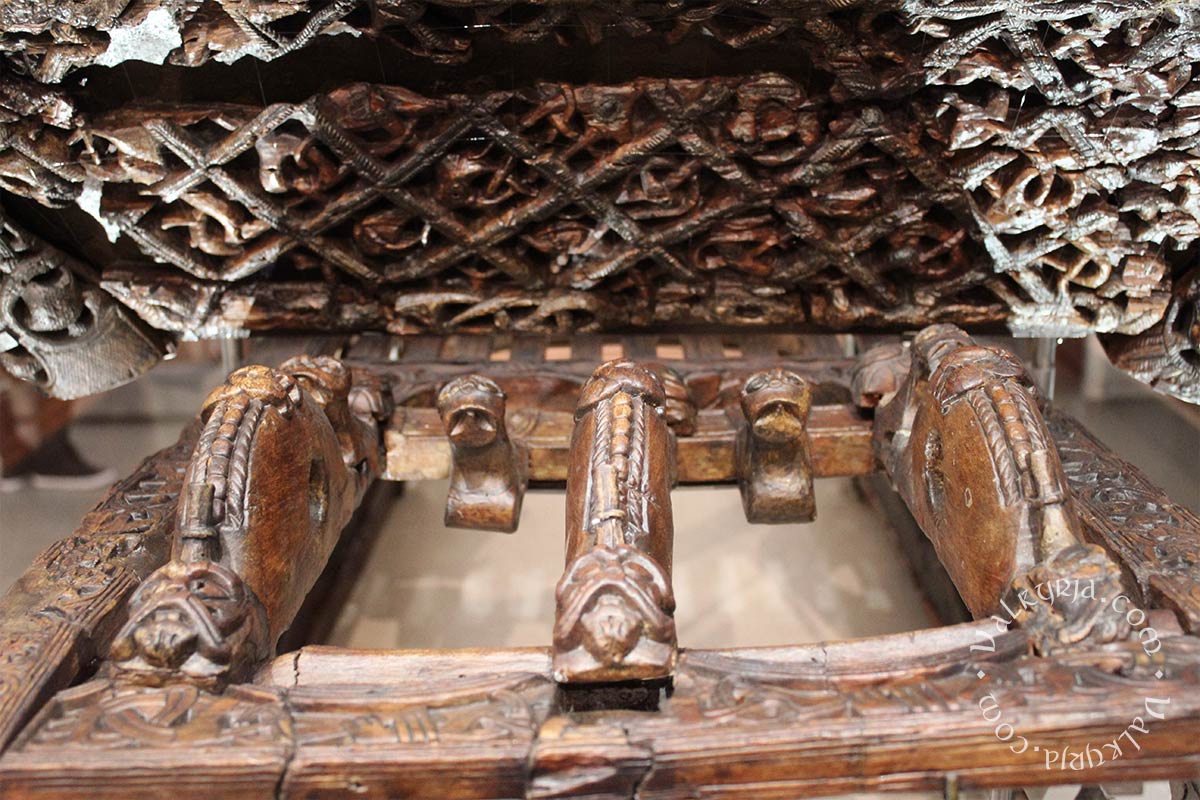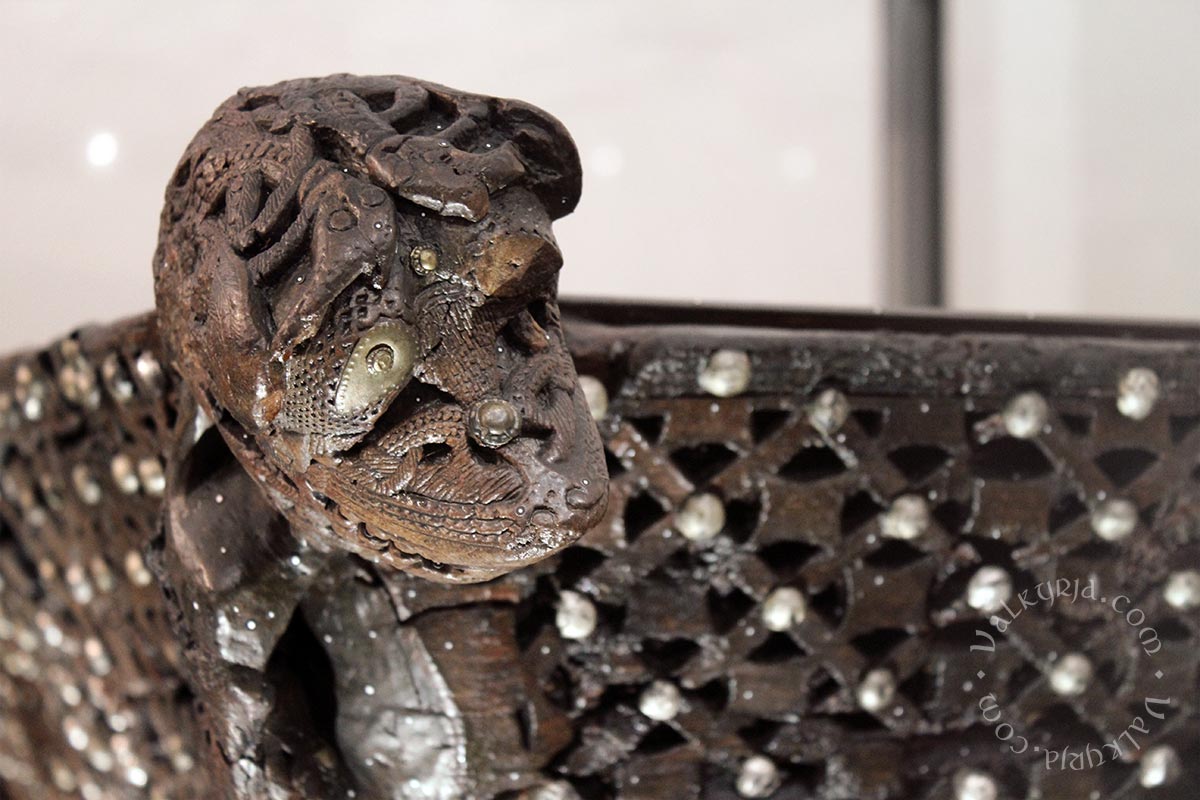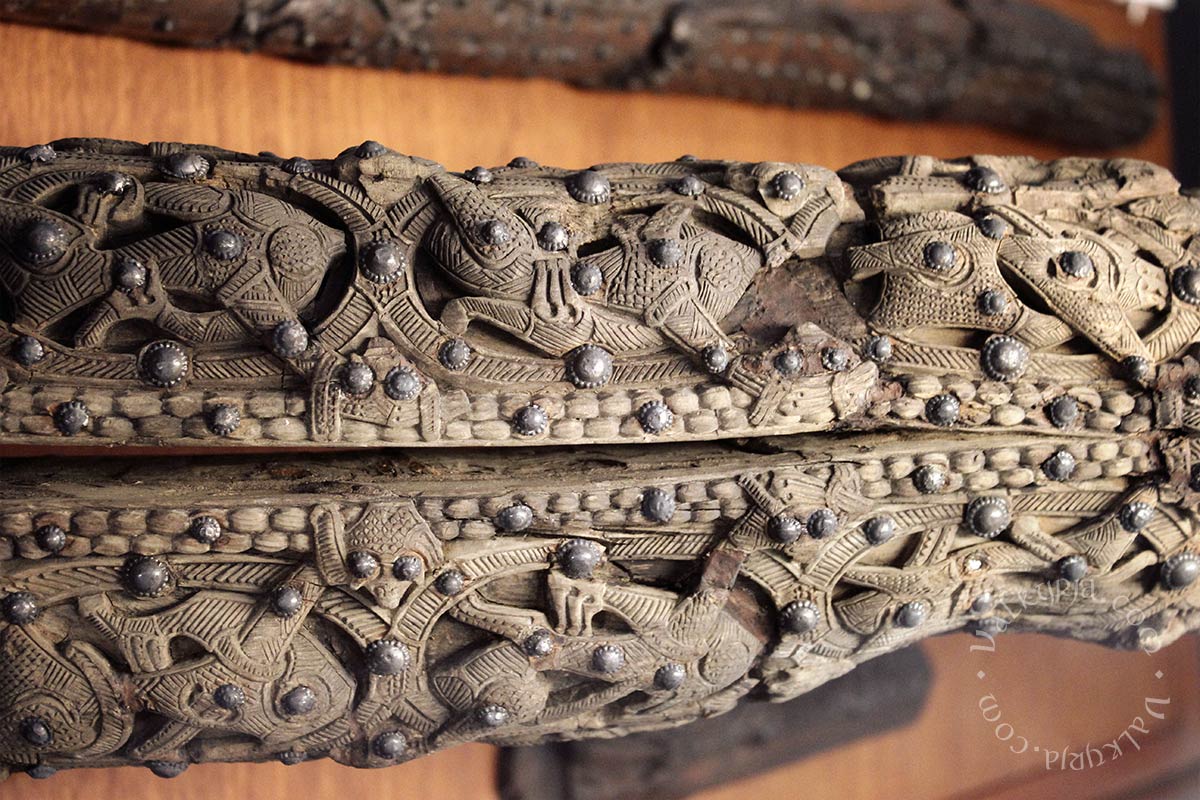 The Oseberg ship also contained a cart of oak with complex decorations and carvings, with two shafts of ash, likely drawn by two horses (one on each side).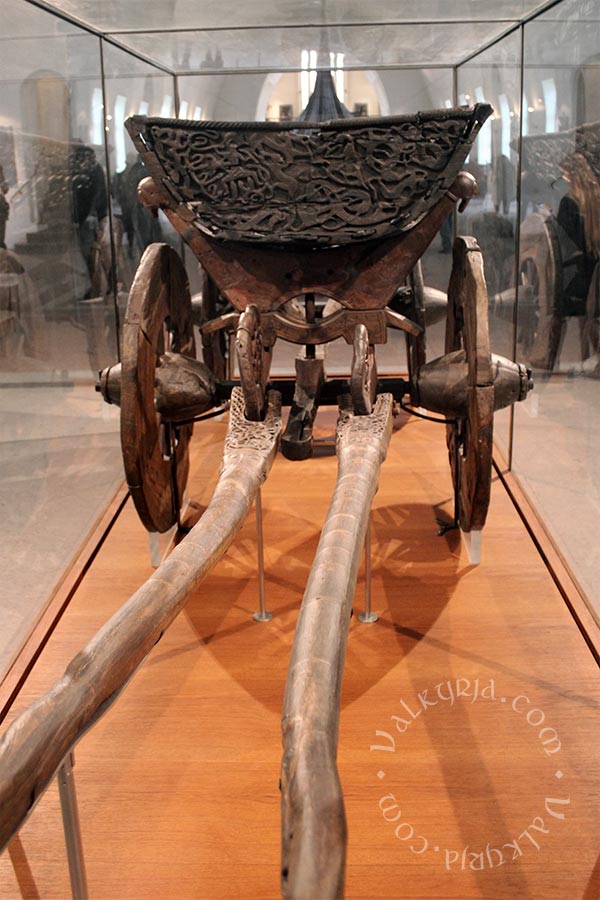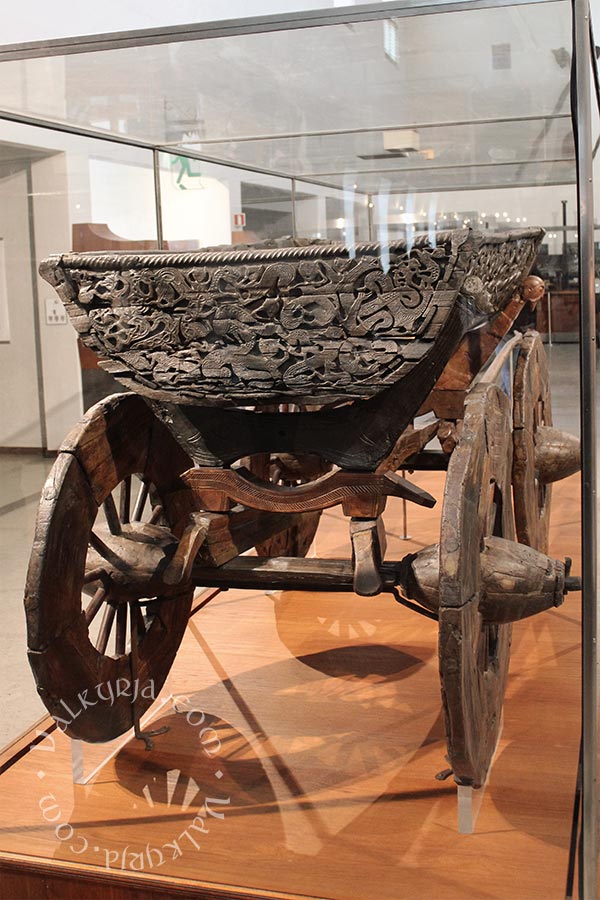 Five beautiful animal head posts were also found in the Oseberg grave, four of them well preserved and displayed at the museum. They all have different designs, and some are decorated with silver nails. each was found together with a rattle made of iron and rope. Their use is unknown, but they may have been part of the burial ritual and been carried in the procession toward the grave.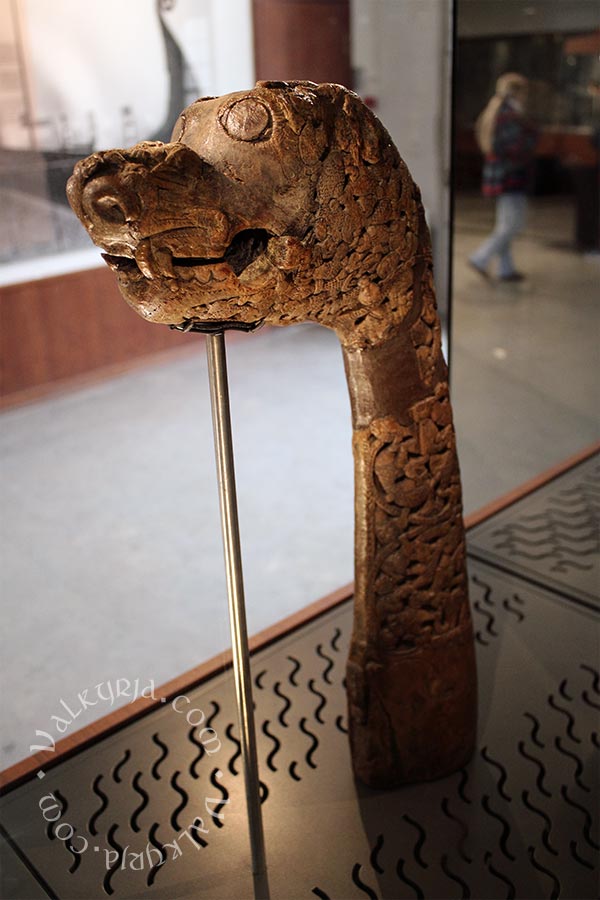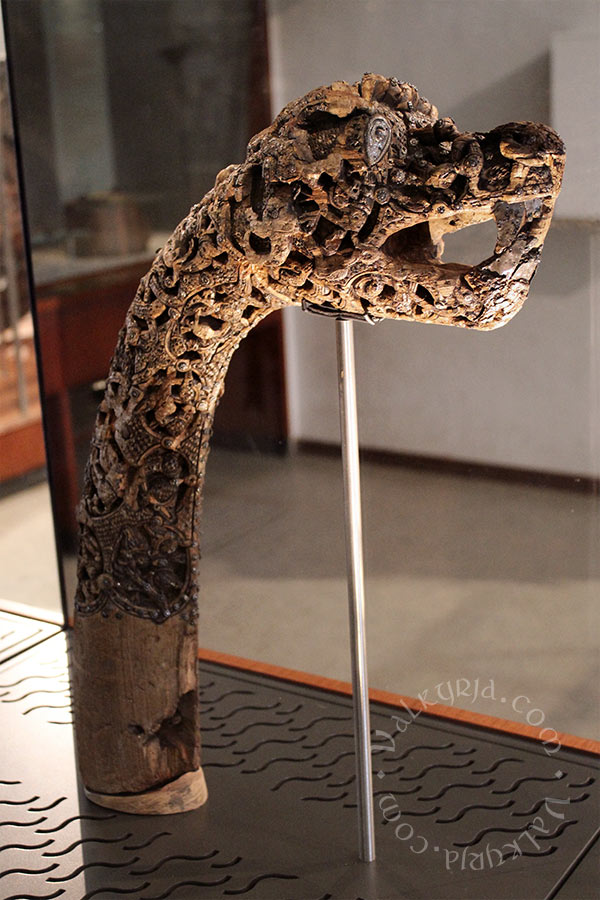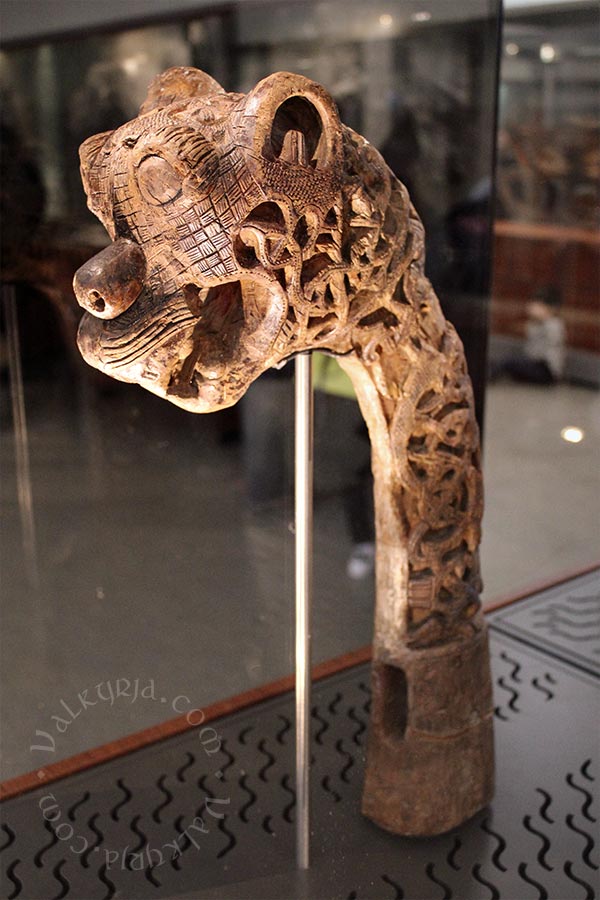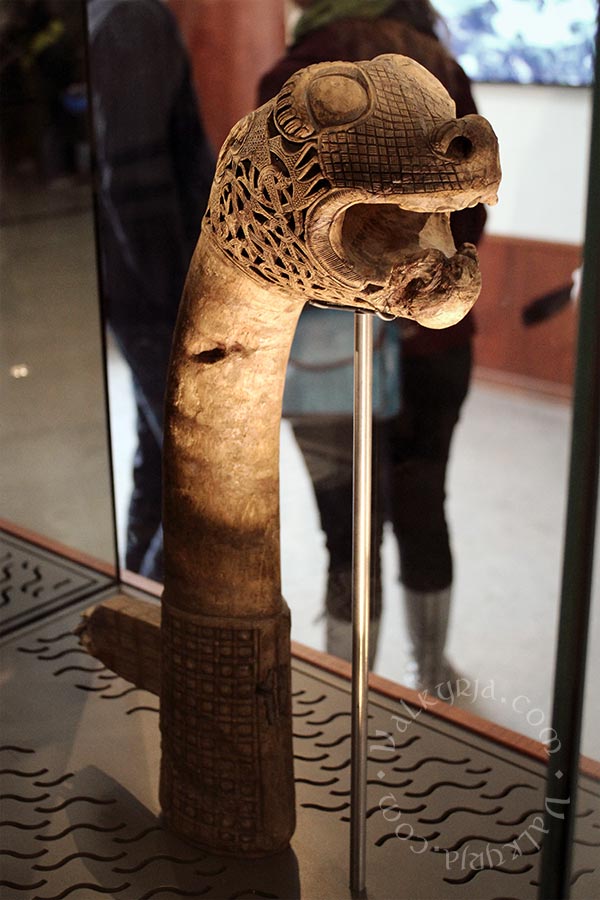 The Gokstad ship, built with oak that was felled about year 890, is large and sturdily constructed. It is very much seaworthy, and had sailed for many years before being used in the burial around year 900. The man found in the burial chamber was, as his ship, strong and unusually robustly built, with a height of 181-183 cm (well above average at the time). Investigations of the remains show that he might have had a tumor causing imbalance in growth hormones. Several injuries from stabbing and hacking from a sword, a blunter weapon, and a knife (including a calf bone that had been cut straight through), without signs of healing, show that he had died in battle. According to the museum he was about 60 years old when he died, but I've read newer research concluding that he was rather in his 40's.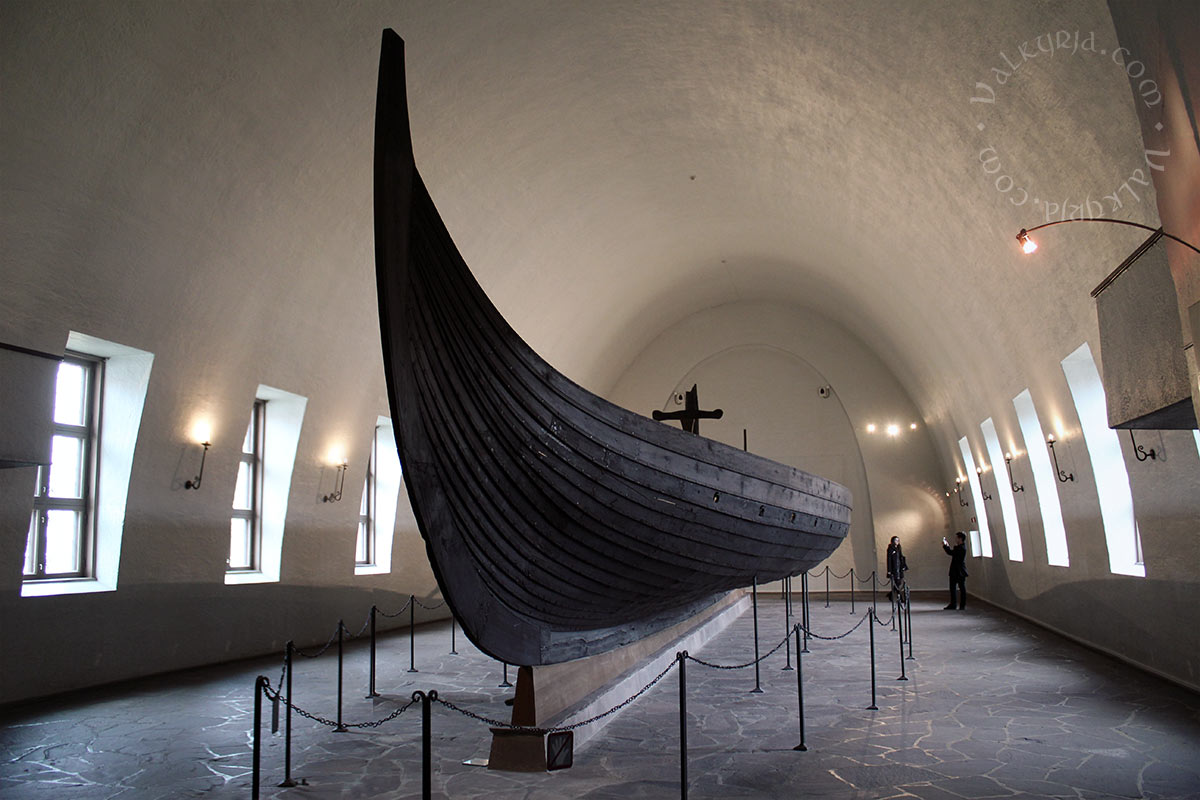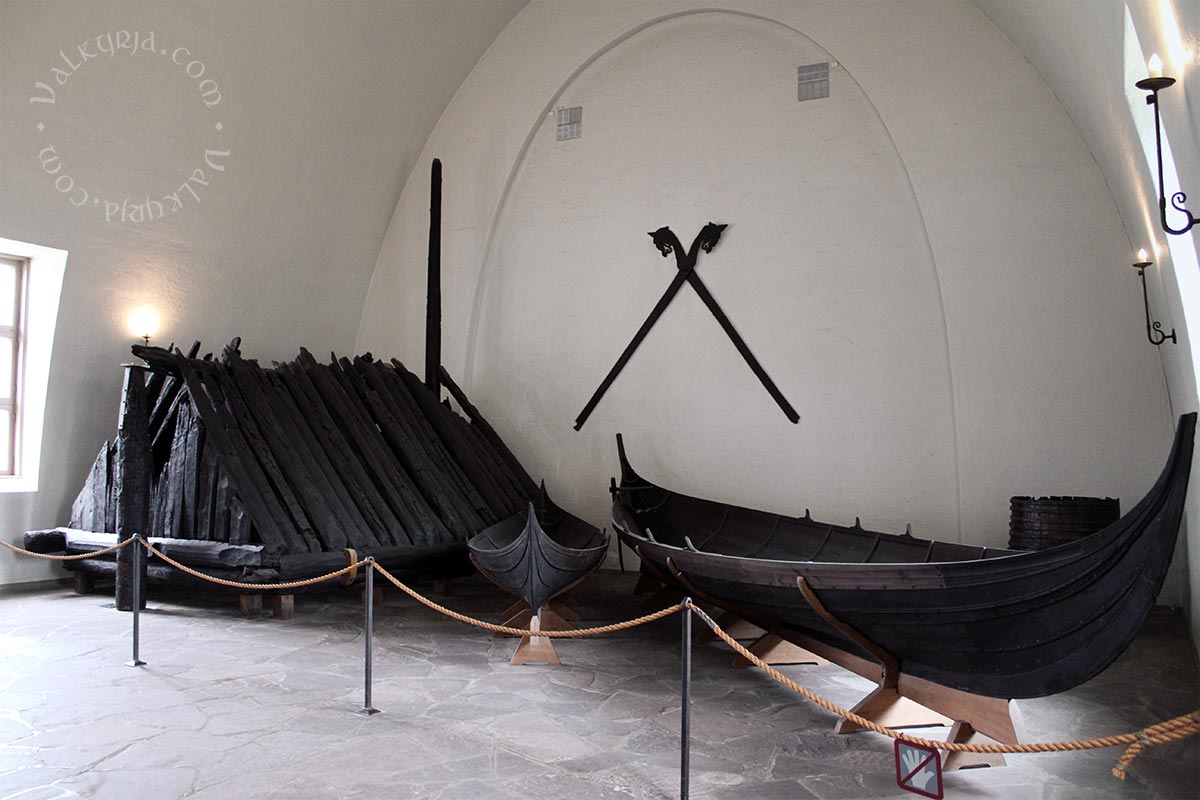 The Tune ship was built at the same time as the Gokstad ship, and even though it is still the third best preserved Viking ship in the world, it is fragmented and has the missing parts of it have not been reconstructed (partly due to poor documentation and routines during its excavation, and it had also been exposed to oxygen before it was fully excavated in a hurried and rather rough manner). It was even kept outside for a while, before getting its own temporary storage place. It contained a burial chamber with a possible chieftain, but the grave goods are sadly lost or destroyed during or shortly after the excavation. This goes to show the importance of modern archeology and proper treatment of invaluable historical artifacts in order for them not to be lost to future generations.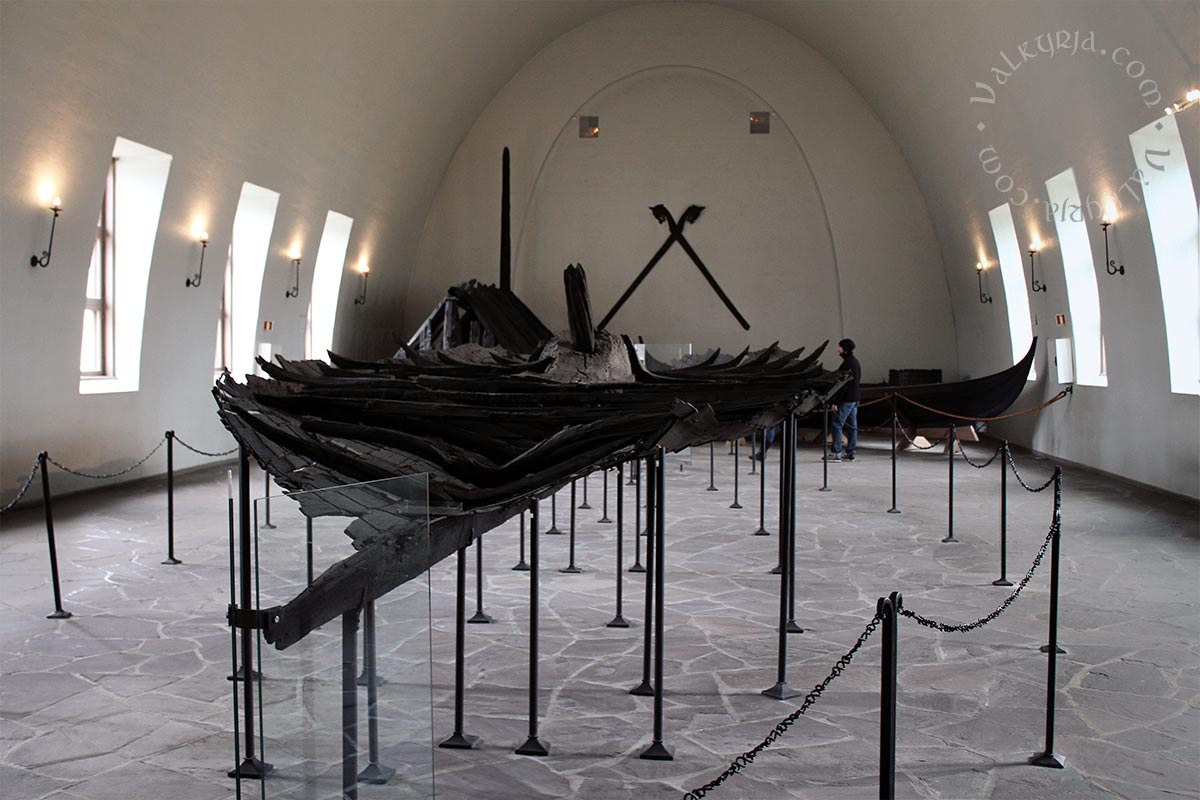 A large amount of personal items, various equipment and furniture were also found in the various graves. Below you will for example see a dog collar and part of a leash, bridles for horses (one of them from the Borre mounds and the other from Gokstad, possibly made in the same workshop), axes, whistles, several weaves, tools for spinning yarn, and cooking utensils and tableware... Many animals (dogs, horses and oxen) were also found in and around the ships, and the Gokstad grave even contained remains of a peacock, possibly a gift or souvenir from abroad.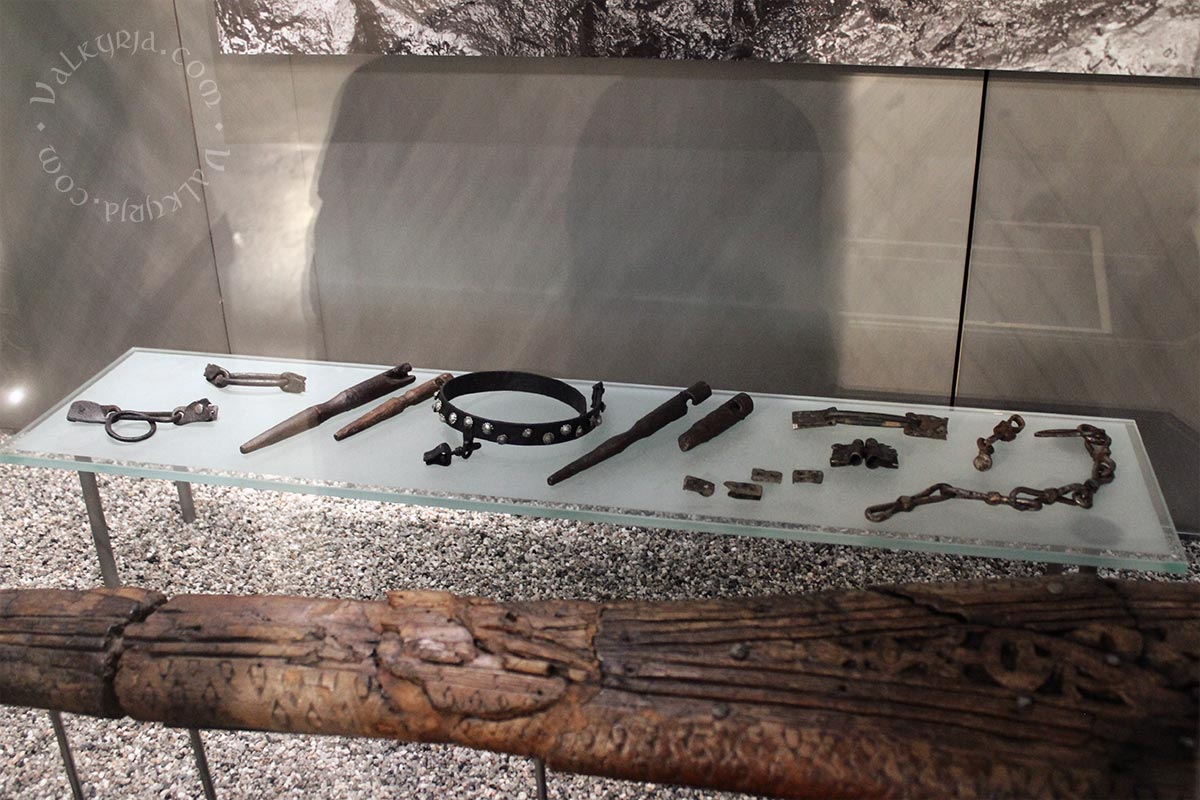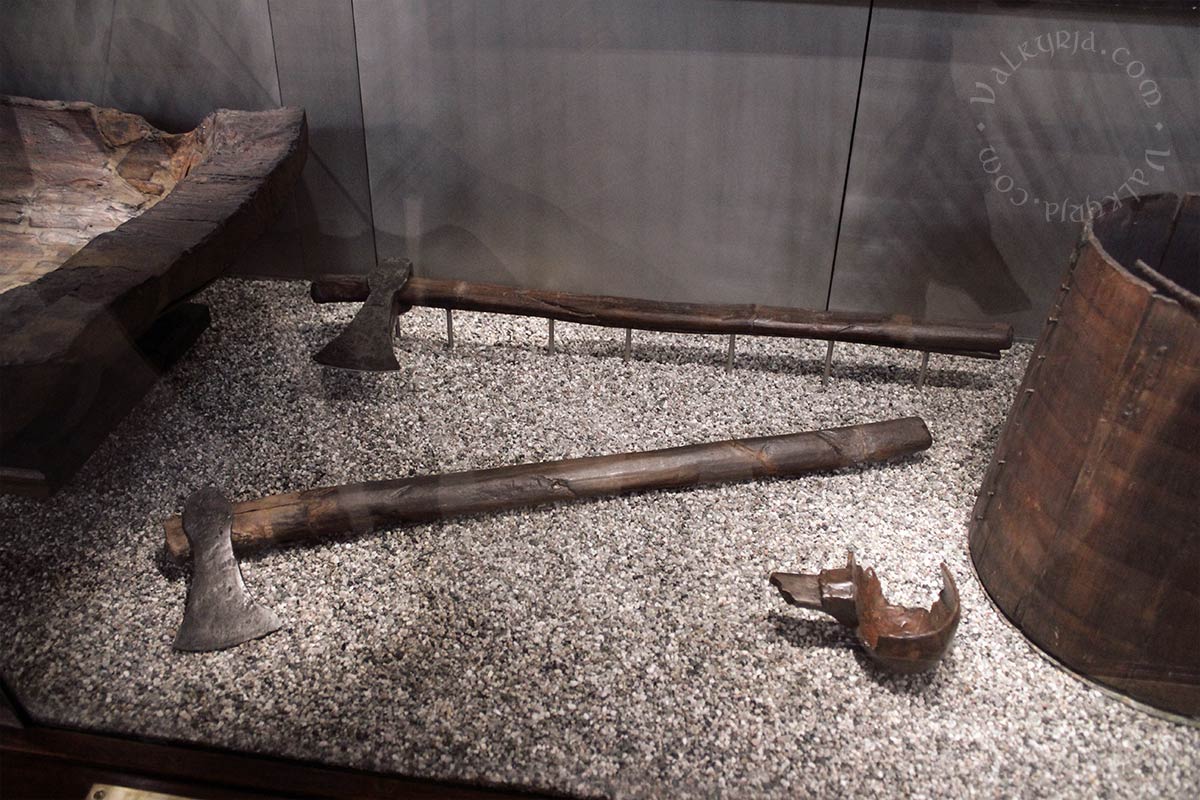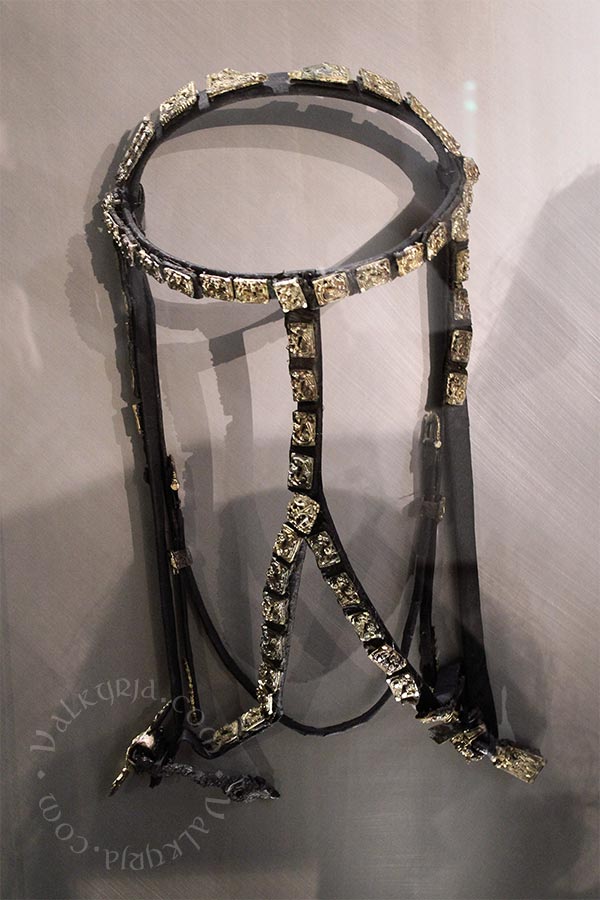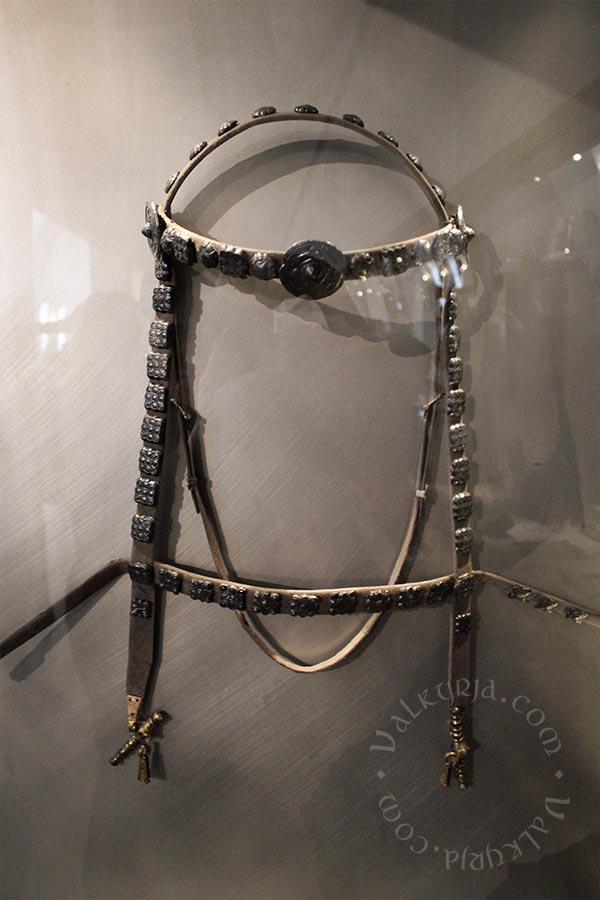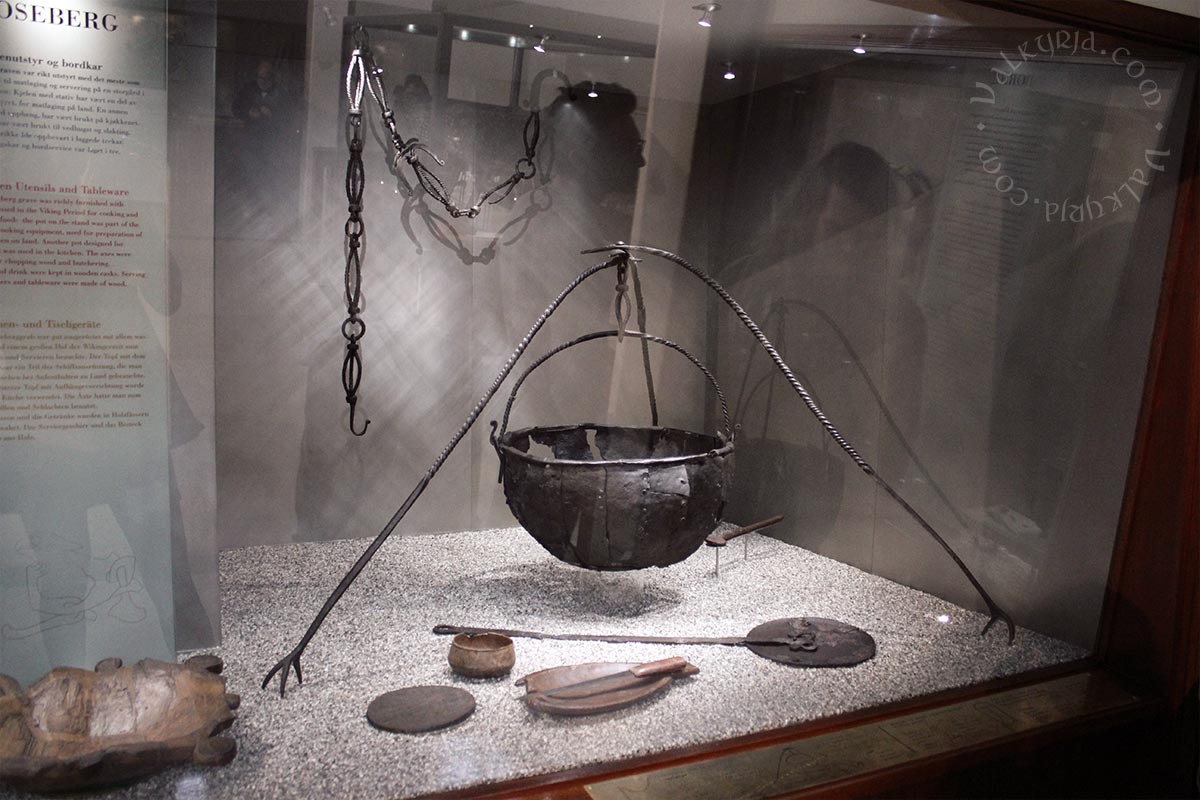 Oak lid, decorated with a triquetra or valknútr ("knot of the fallen") symbol.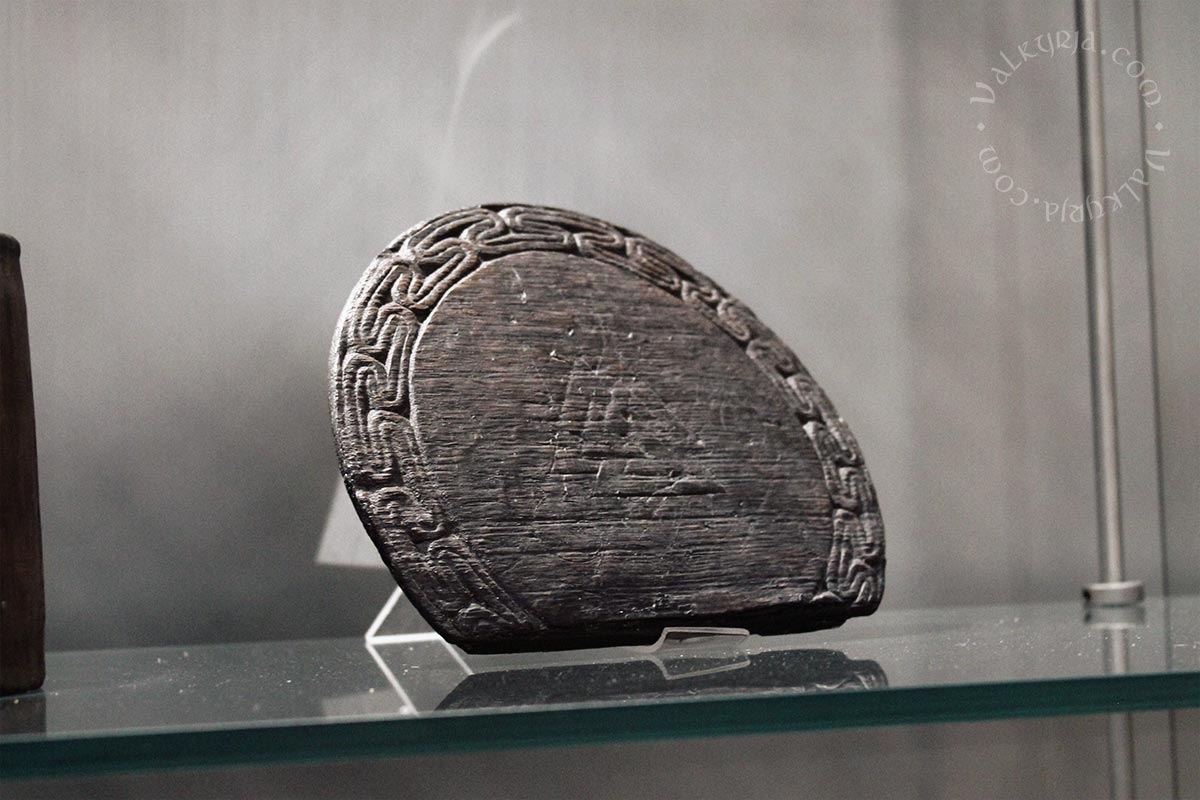 ...and then there were the Oseberg shoes, of which I wear a reconstruction with my Viking outfits :) These are very well preserved, I must say, especially seeing that mine are 1182 years younger and are starting to look a bit scruffy...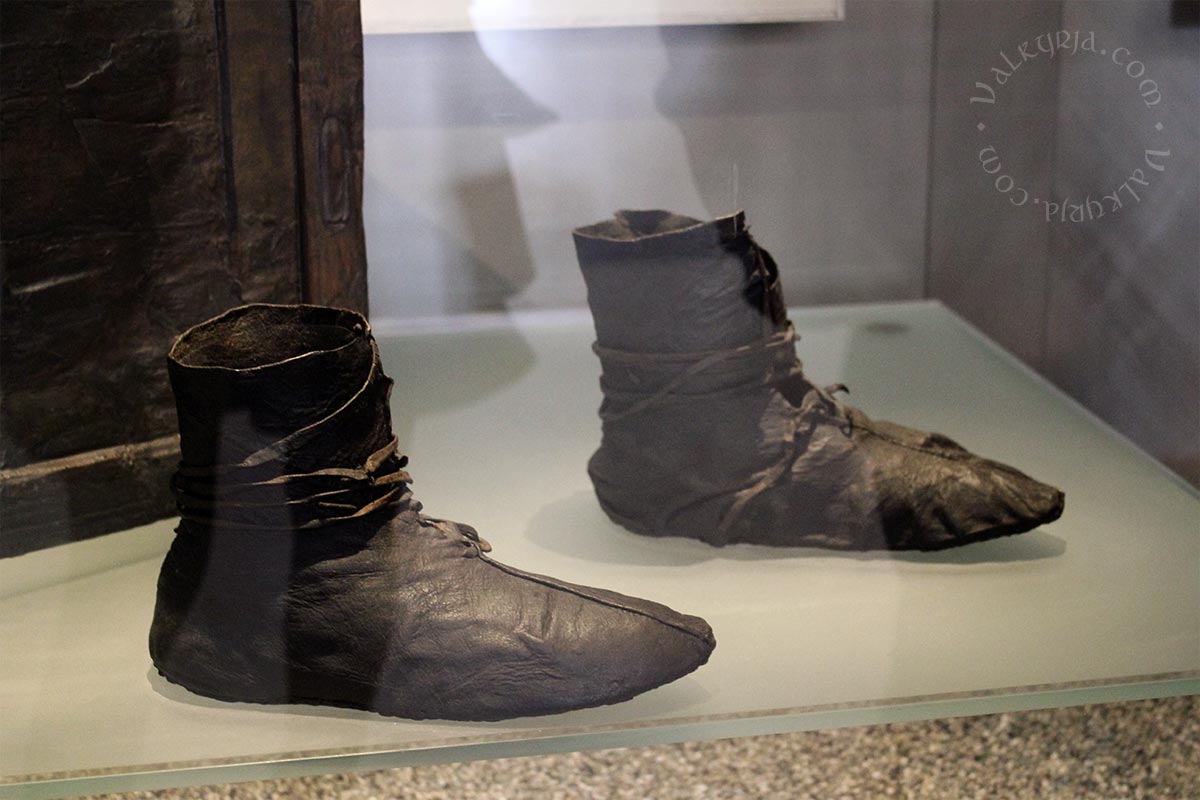 And talking about reconstructions, the tents found aboard these ships are commonly used by Viking reenactors. And soon I shall have my own, which is currently in construction and being carved according to the exact design of the Gokstad tent poles (I'll make a blog post of it when summer comes). :)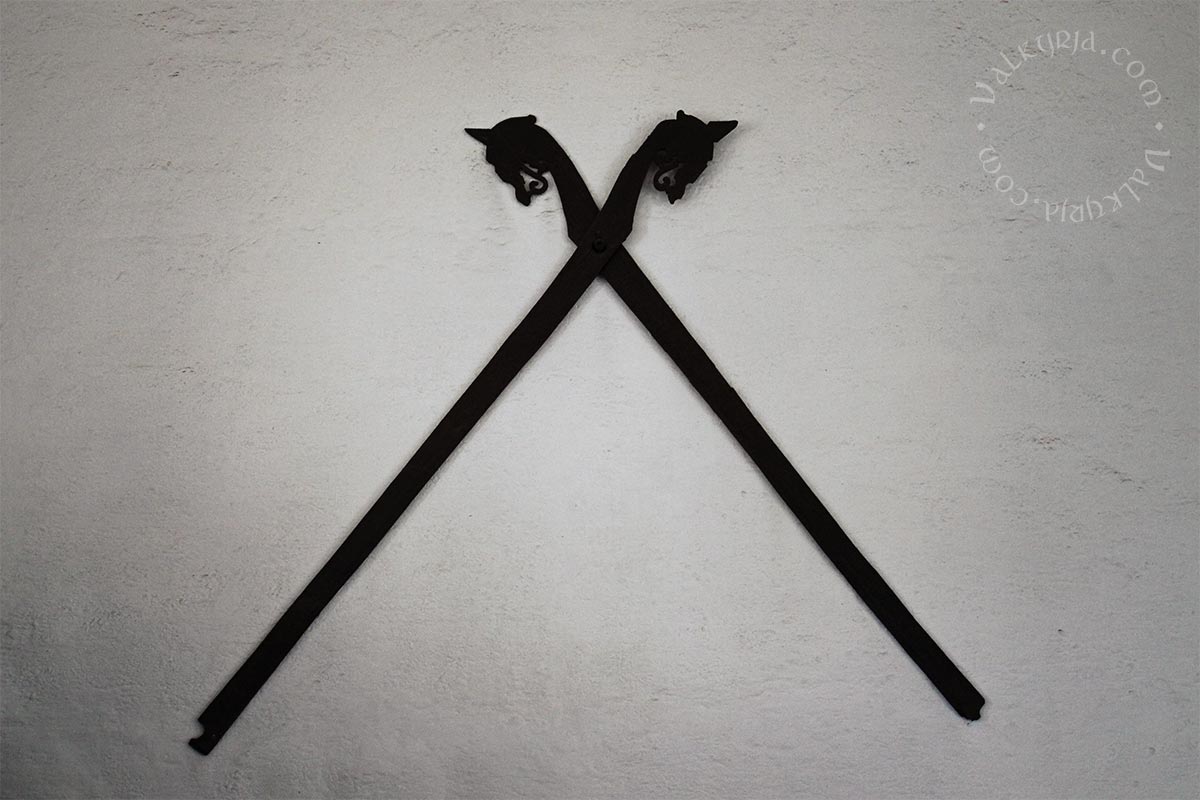 Then there is this belt buckle, strap end and fastener which was found in the Gokstad ship, showing that belts from the Viking Age could be quite wide, although I have heard reenactors claiming otherwise. This particular buckle was 5 cm wide, I suppose the belt might have been 4,5 cm.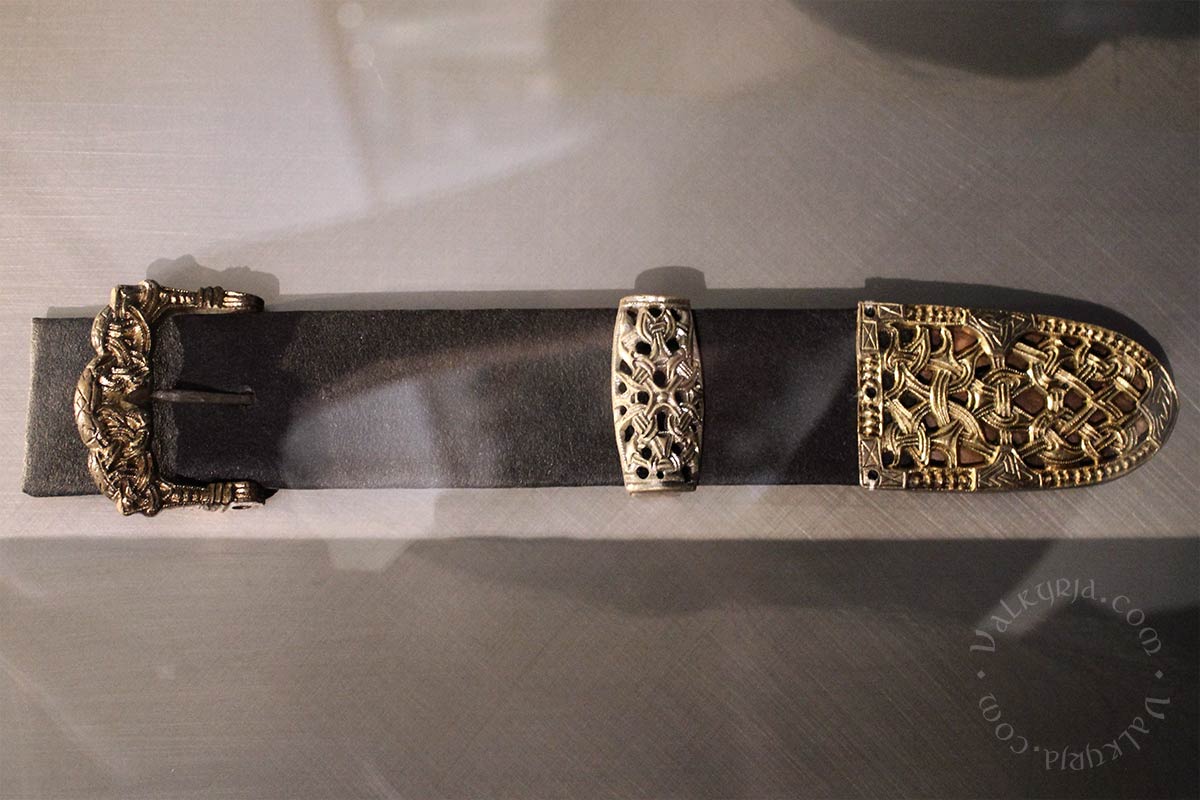 Who would have though that buckets could be this interesting? Both are made of yew wood, and the one intricately decorated with brass embellishments and iron handles contained wild apples, that were so well preserved that they were still red when the ship was excavated. The other one, called the "Buddha-bucket" is decorated with figures sitting in a lotus-position, made of enamel and brass.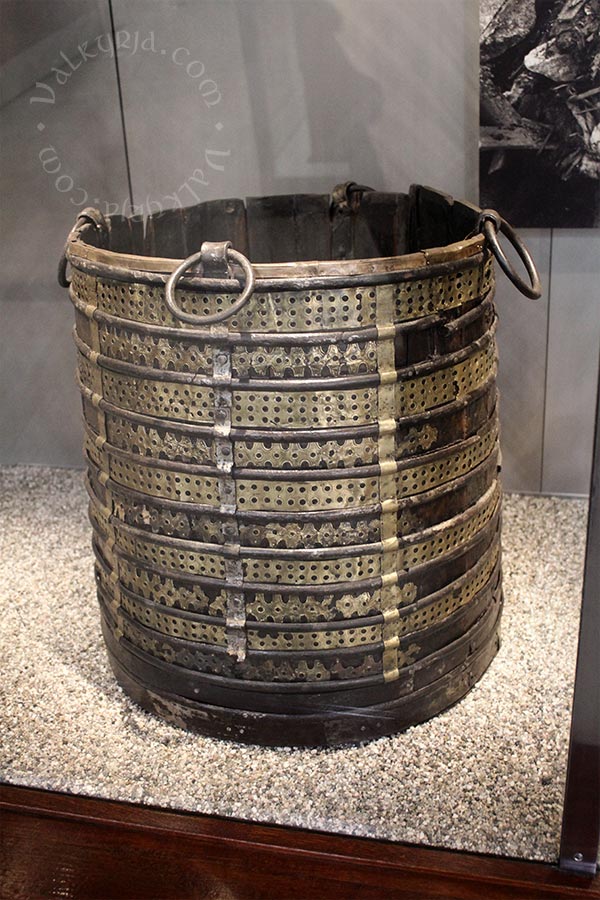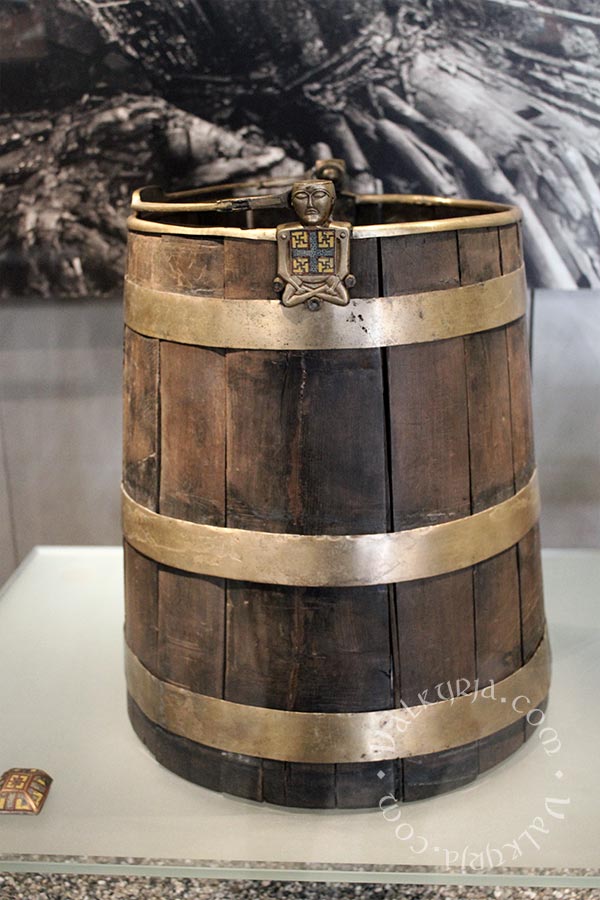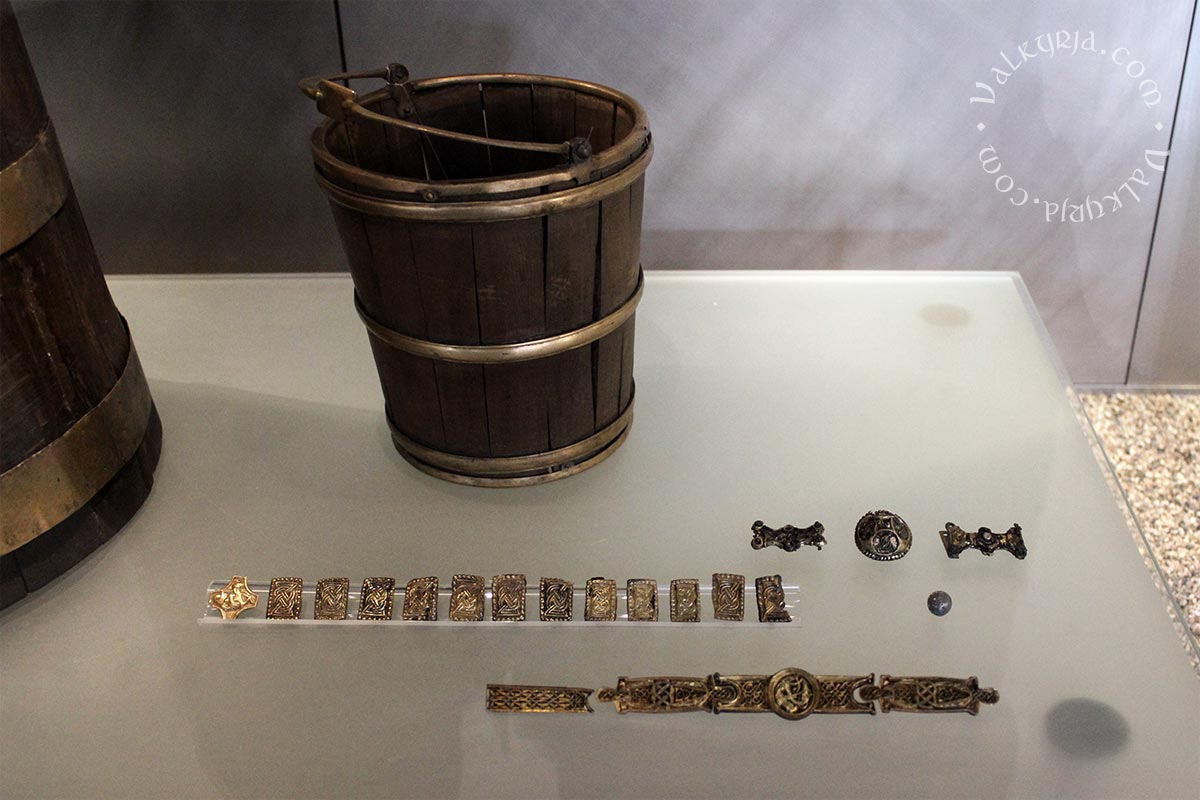 Several wooden boxes and iron-bound chests contained textile tools, a lamp, combs, and fragments of textiles and leather. The grave chambers had been robbed, and there were no findings of jewellery or precious metals, which may have been contained in the broken chest seen at the bottom.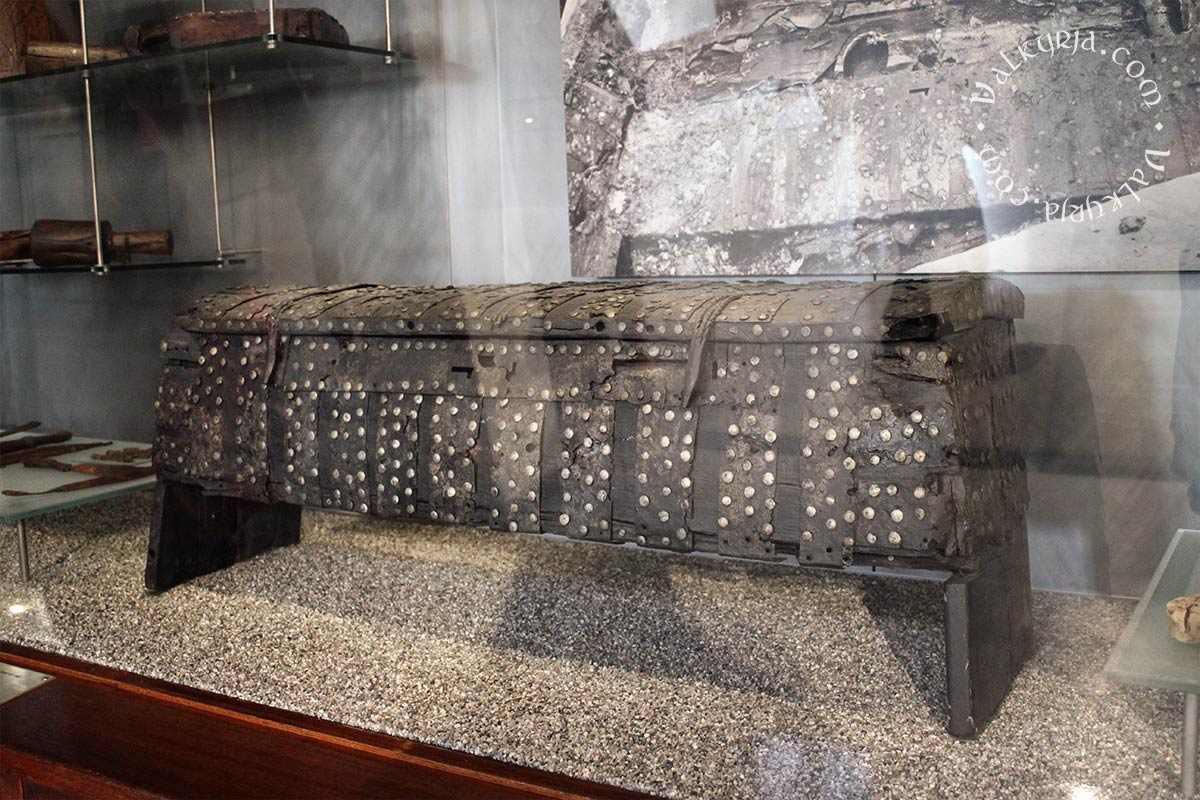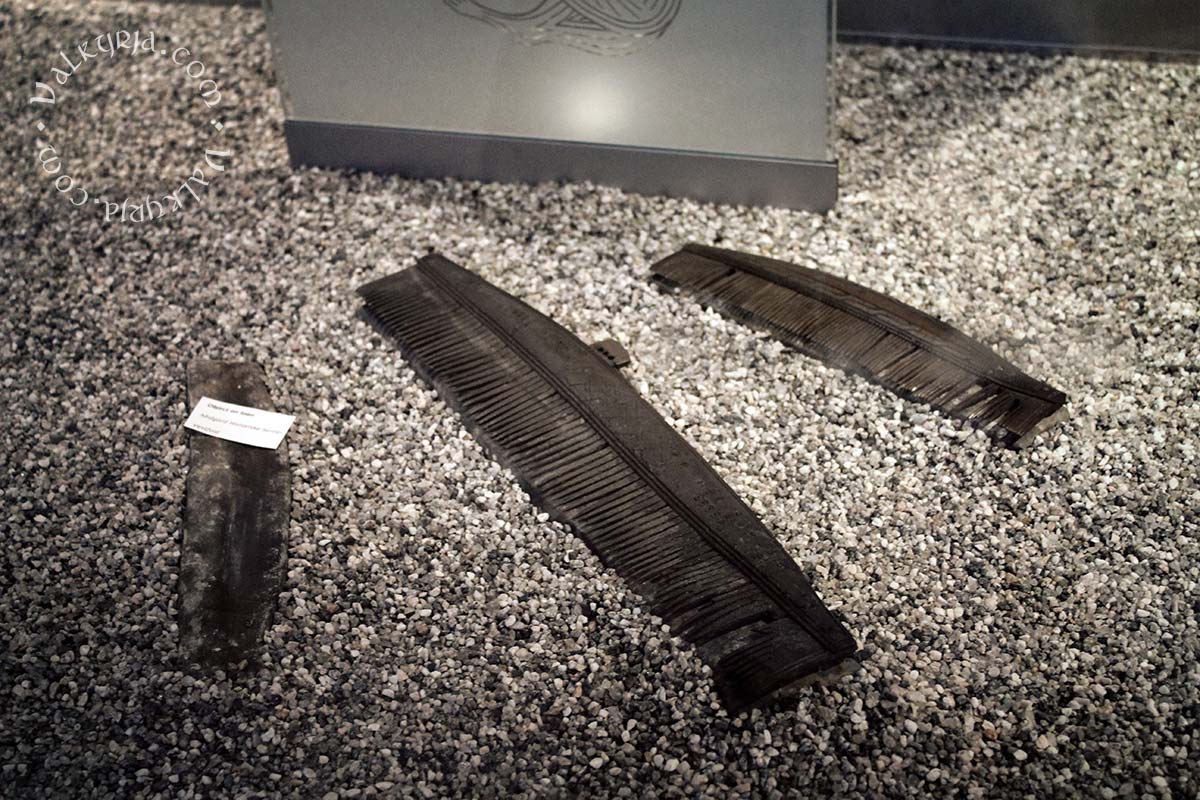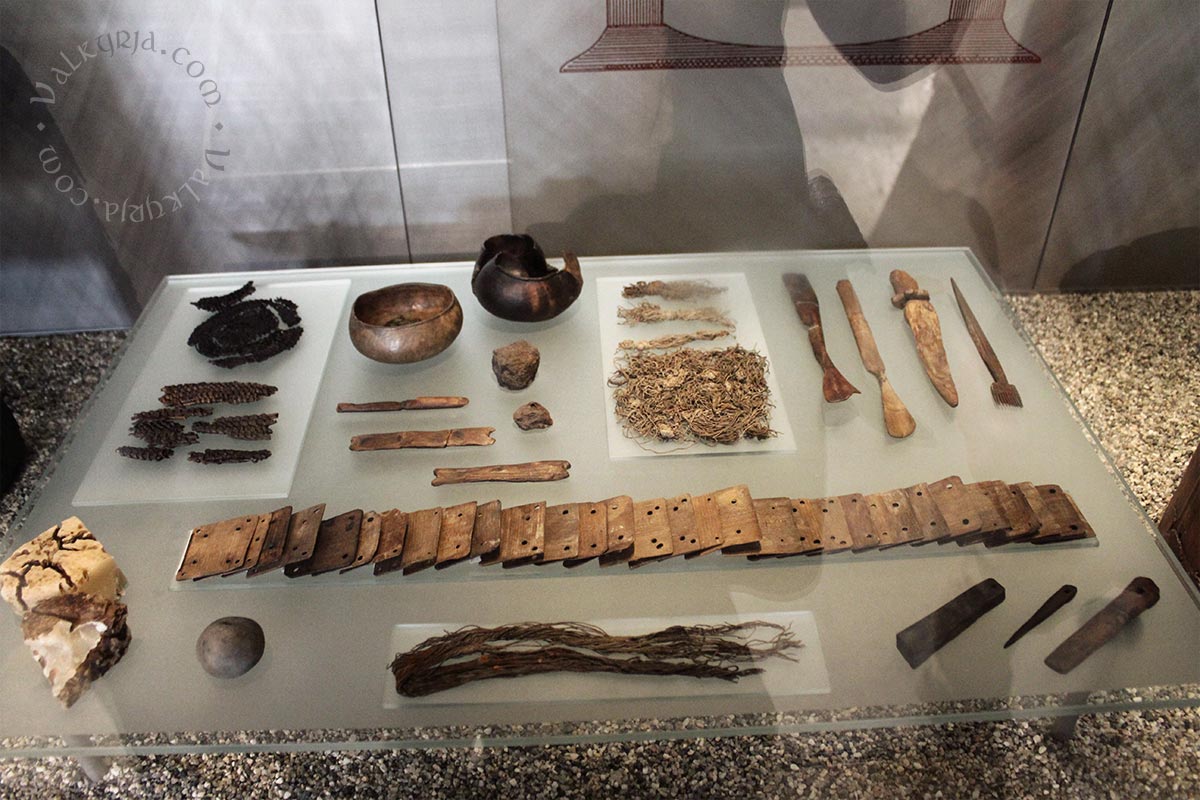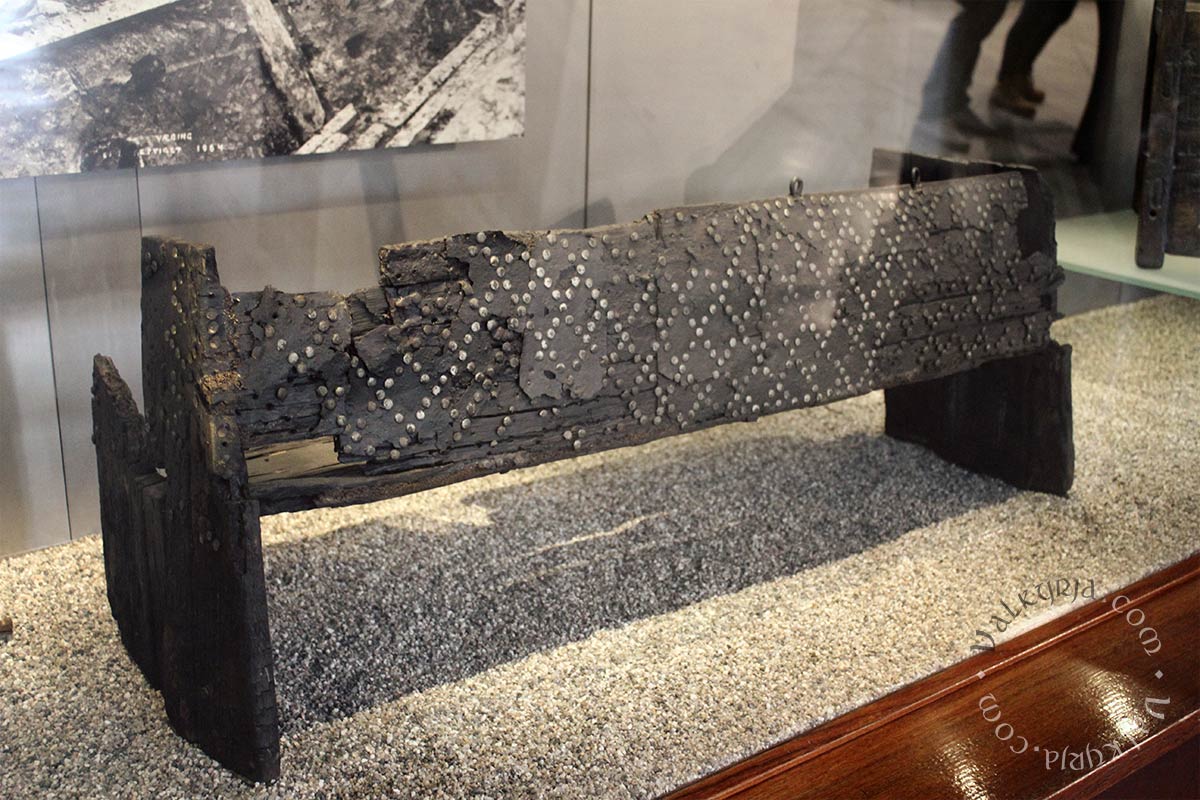 ...and then there are the textiles! Findings of fabrics are relatively rare, as the natural materials decompose rapidly. The Oseberg grave did however contain remains of tapestries (long and narrow ones that were likely used for decorating walls on special occasions). The largest piece shows a procession of people and horses drawing wagons, and although the colors have faded and disappeared, one can still see the red. There were also various tablet-woven trims and embroideries, including foreign and valuable silk fabric imported from Byzantium and Persia.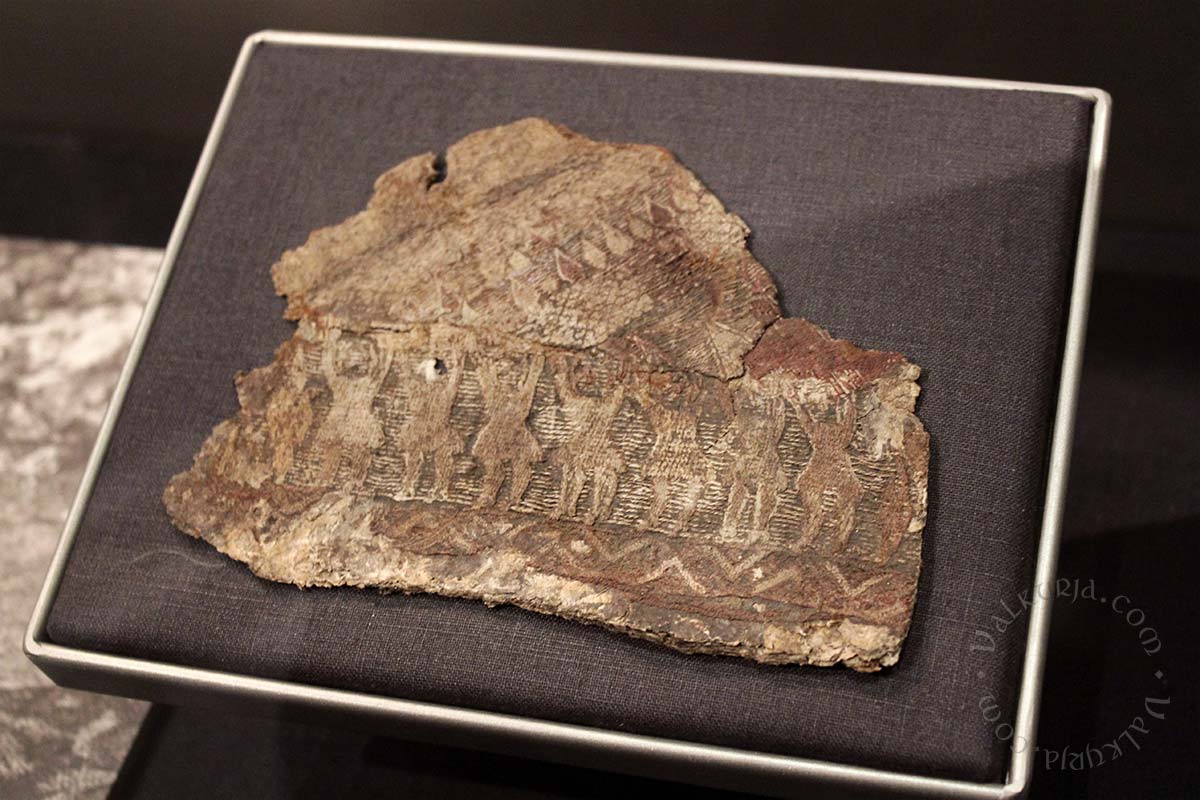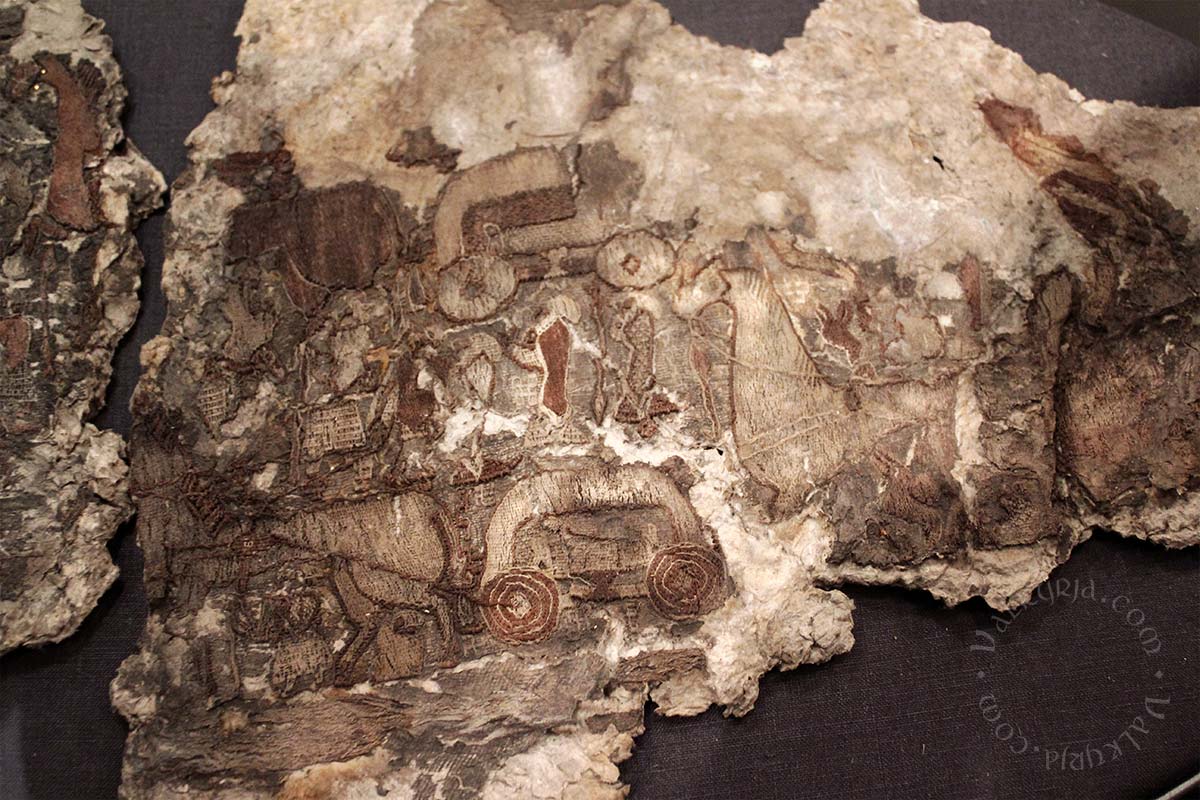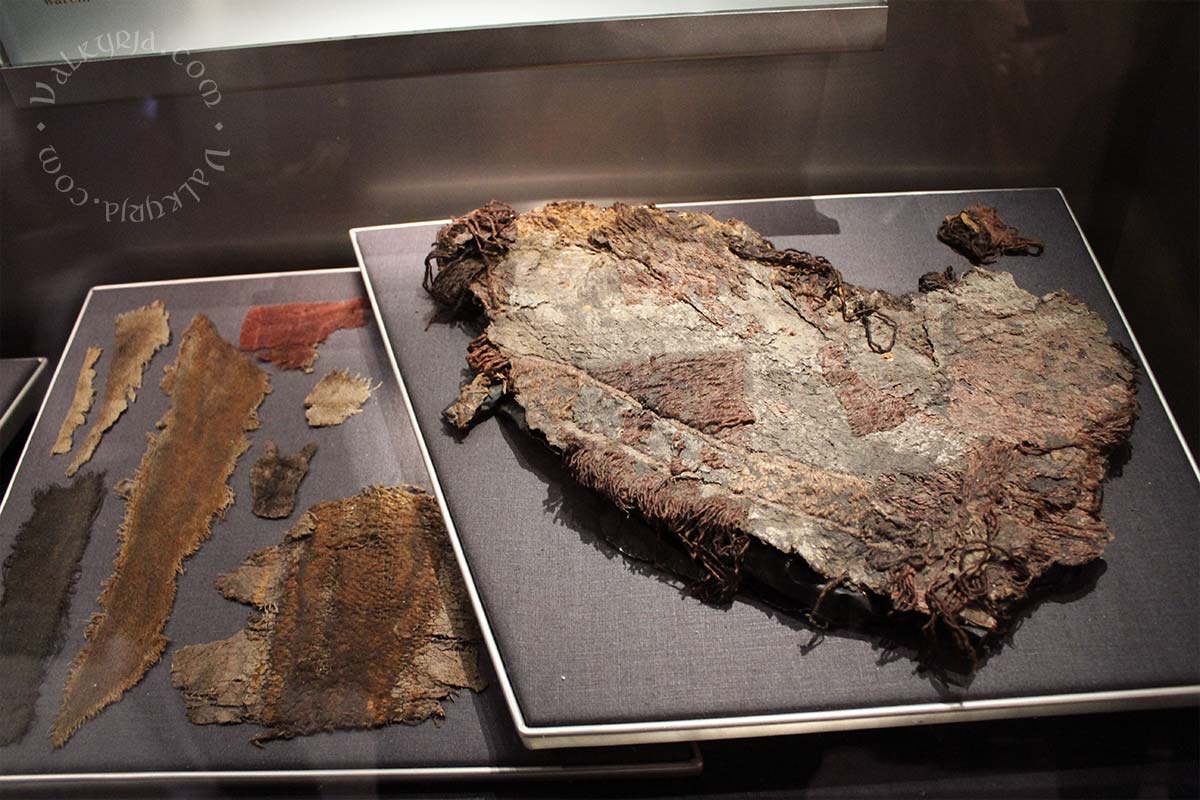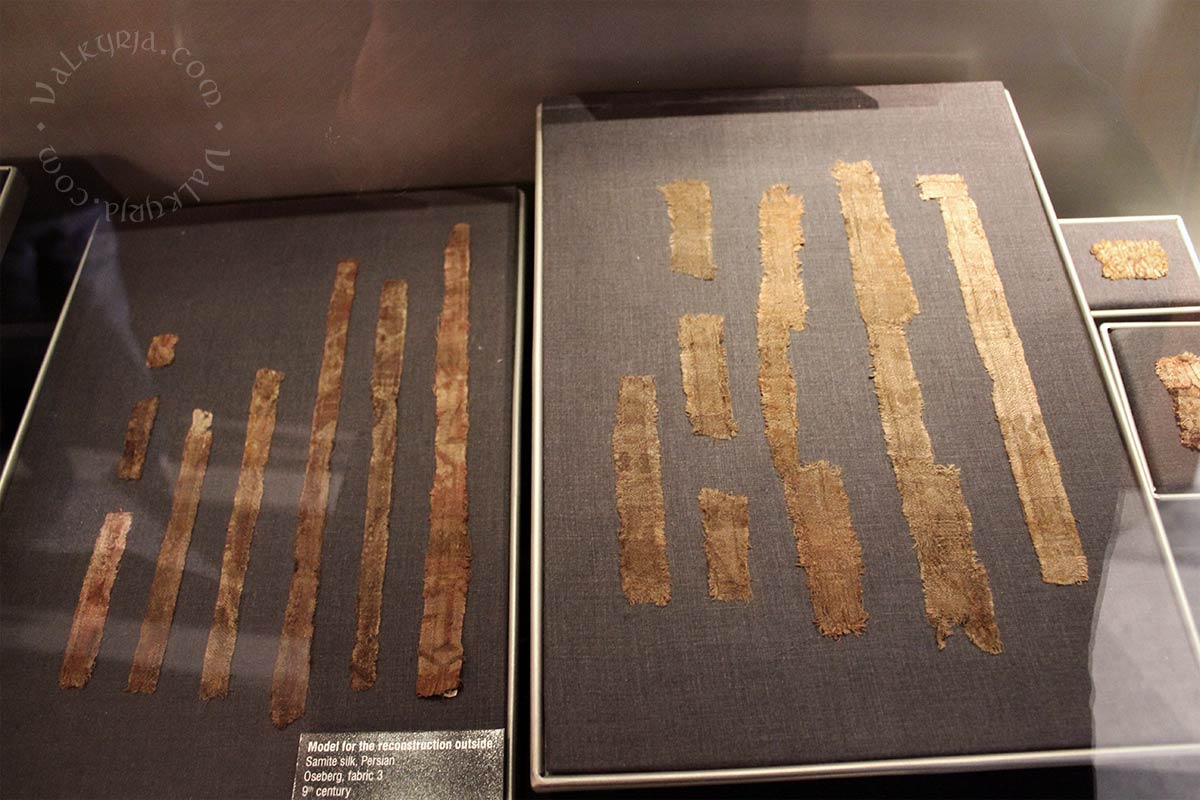 We had an amazing time!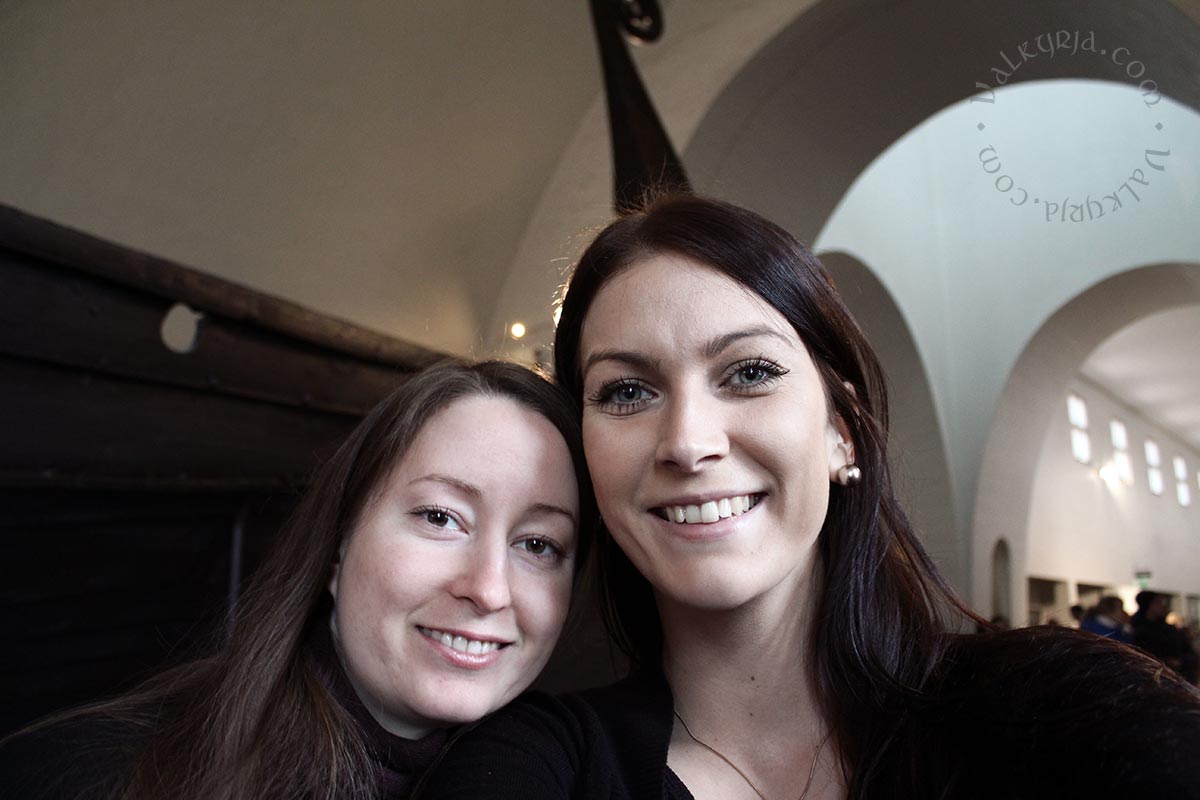 Make sure to visit the Viking Ship Museum if you are ever in the area. Seeing actual items made by, owned and used by our forefathers with ones own eyes is an epic and goosebump-inducing feeling that cannot be captured in photos. :)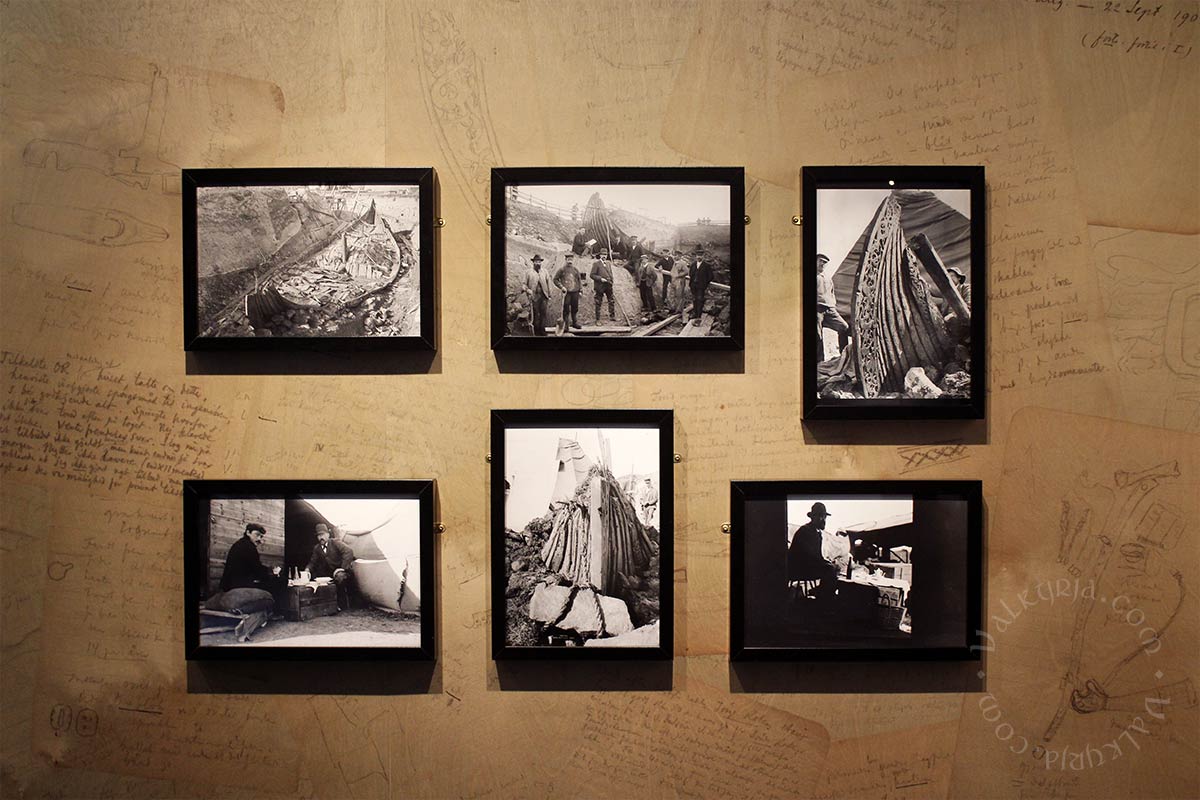 Music: Forndom - Den Grymma Hästen
# Comments