In my previous post I mentioned something about a few seams and details missing on a dress that I made during the Bjørgvin market... Well, when it comes to hand stitching, a few details may sometimes take a few days.

But here it is!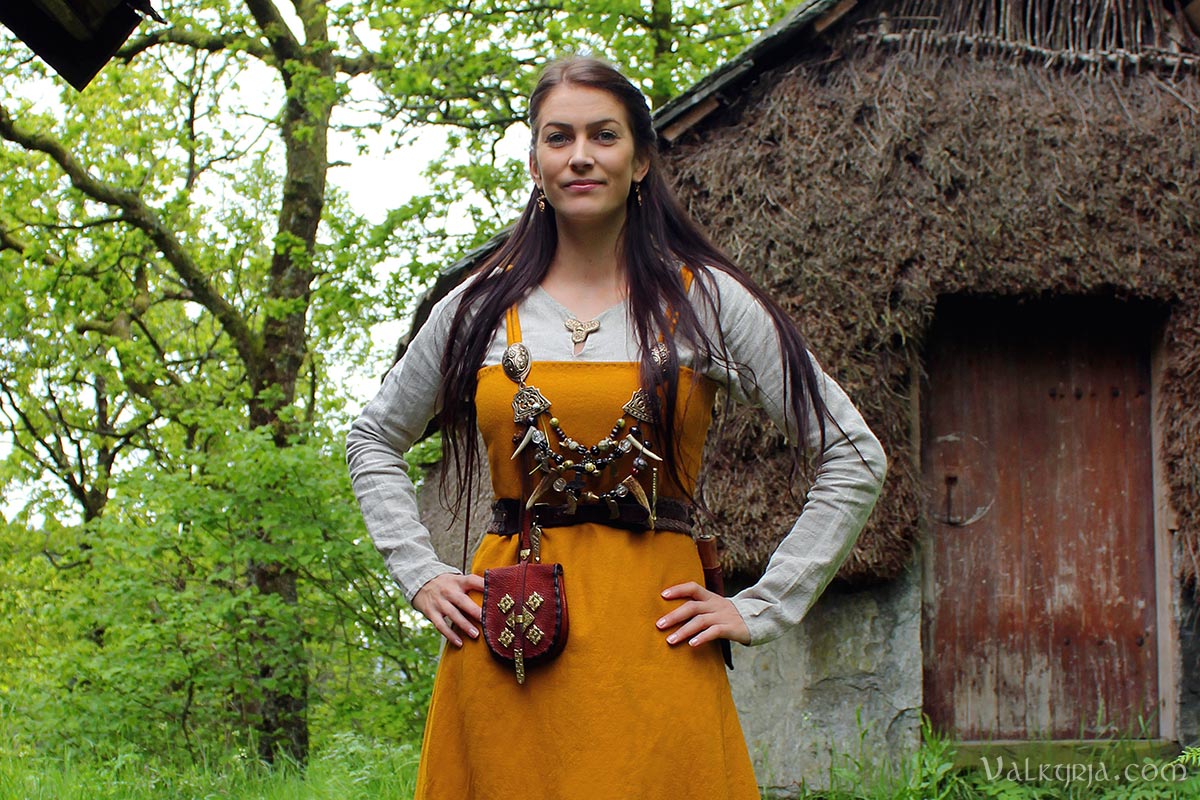 Like most of my other apron dresses it is based on interpretations of the findings from Haithabu, with one front and two back panels. In contrast to some of my previous versions I didn't add the darts and braids on the back, and I added a gore on each side for extra width. While the original findings do not reveal the lower part of the dress, I have made the back a bit longer than the front to create sort of long train look seen in Valkyrie pendants.

(When speaking of these Valkyrie pendants, you may spot reconstructions of them hanging amongst the beads between my brooches.)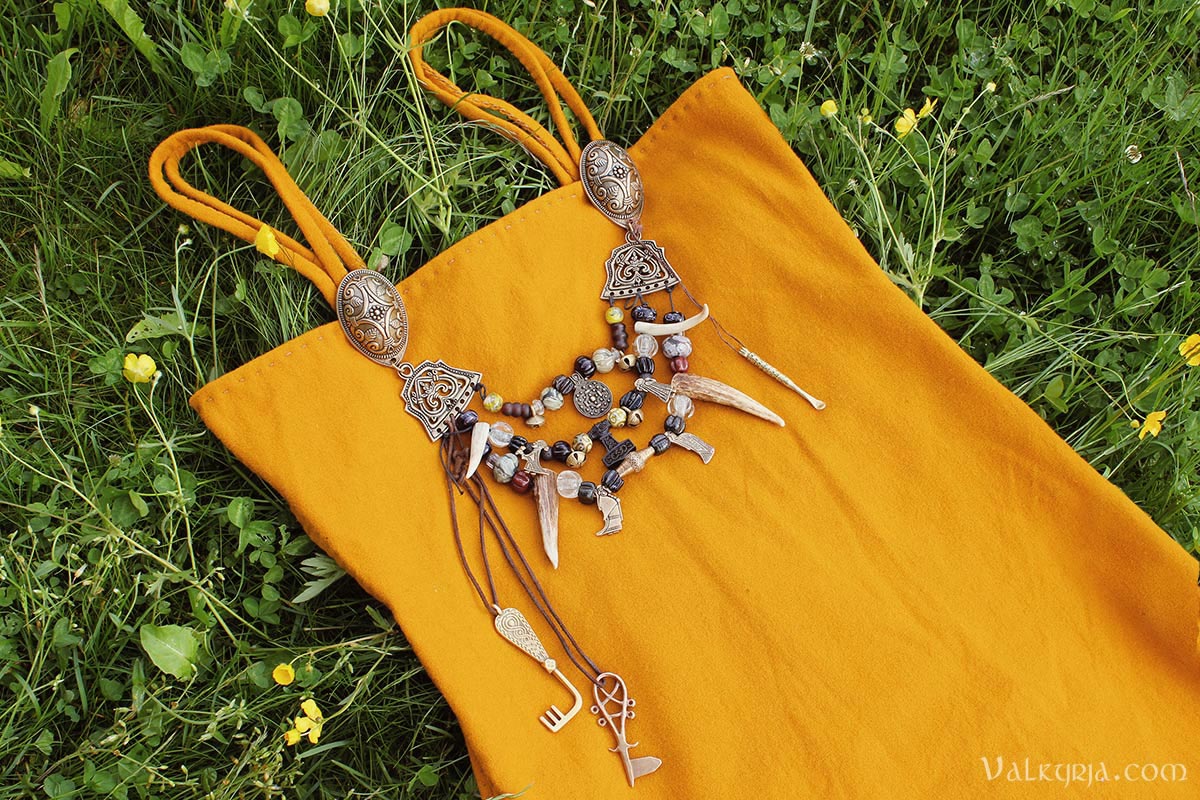 Some years ago, I would have used my Singer and finished a dress in a day. It would be made using modern measuring tape, and all seams would have been surgically straight. But although I do not aspire to do everything historically accurate (after all I buy my fabrics, and do not produce the threads, color or weave myself, and the items I wear are from various locations and periods within the Viking Age), I have grown to dread the thought of having machine-sewn stiches or threads with modern materials in my Viking clothing.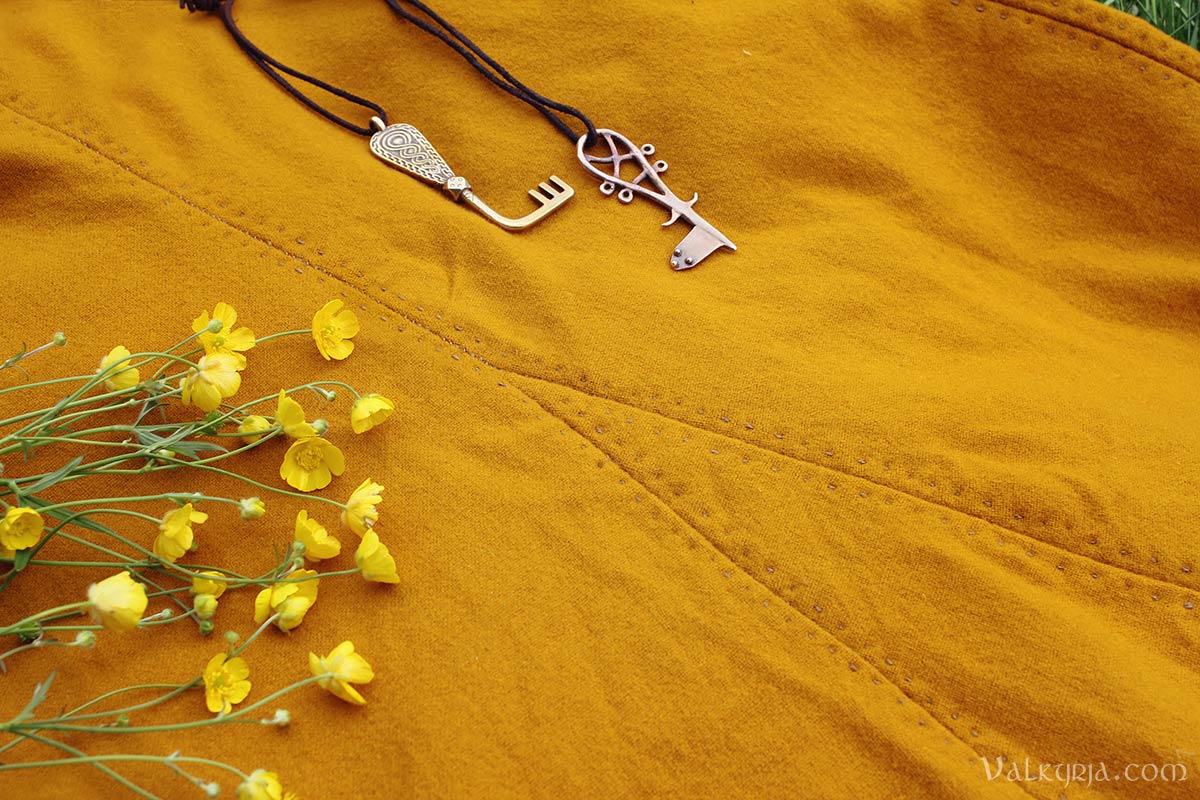 It feels truly different to wear something that took me days on end to create by hand, after searching and reading about interpretations of historical findings and different sewing techniques. Something that I hope could actually have been worn during the Viking Age, without too many raised eyebrows.

So apart from sewing my new clothing properly by hand, I also keep splitting up my old machine-sewn ones and re-sewing them.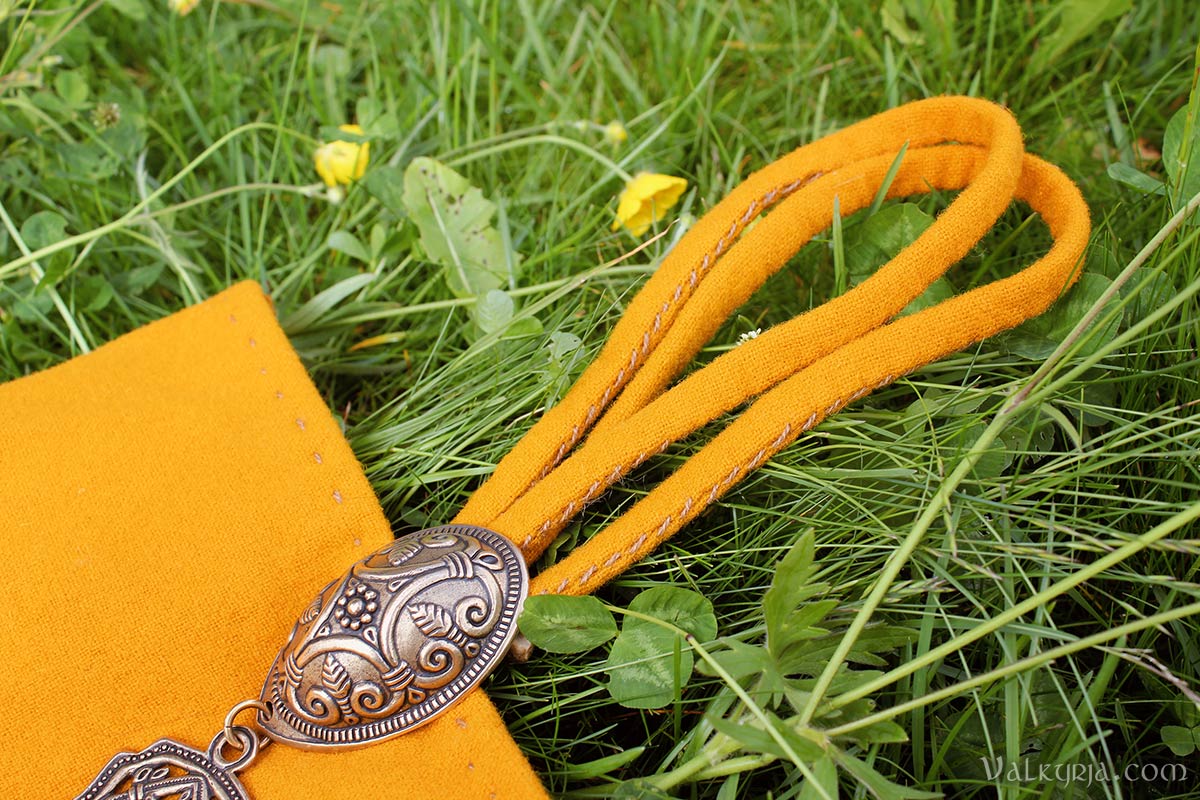 I suppose this is part of the different phases that everyone who stays in this game for some years experiences, a journey that has been much more eloquently described by others. ^^




I still have a lot to learn—and while this is something I do as a hobby and not as a full-time activity—I will continue to strive to develop and become better for every season. And during my sewing-practice, I realize that I am getting close to having an apron dress in every color... Oh, the luxuries of a modern Viking...



Music: Eldrim - Heimkomst


# Comments